May 10, 2023
Healthcare
Prescriptions
Discounts
4 Signs Your Antidepressant Dose is Too Low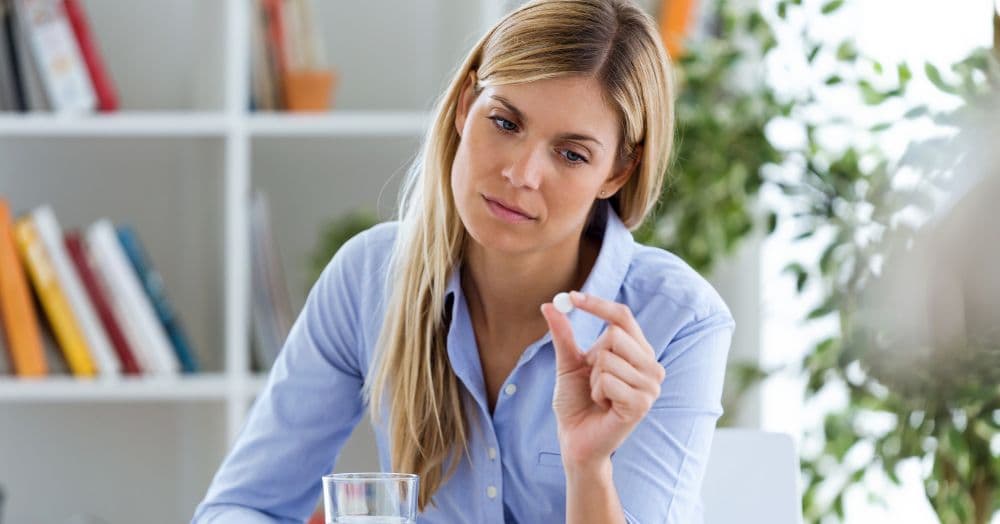 When it comes to tackling depression and other mental health conditions, the right antidepressant can make all the difference. 
Unfortunately, there's no way of predicting whether a drug will be effective, so figuring out which works for you may require trial and error on both the types and doses of medication. 
How do you know when your dose is too low? We've put together this article on what to look out for that could indicate an antidepressant dose is too low and when to reach out to your healthcare provider about making adjustments. 
Find the lowest price for your medications and get free instant savings coupons for your local pharmacy here.  No insurance or sign up is required.
How do antidepressants work?
It's believed that antidepressants help elevate certain chemical levels such as serotonin and noradrenaline in the brain which control moods. 
These chemicals are also thought to influence nerve receptors responsible for sending out signals related to physical discomfort – a reason why some antidepressant medications are also used to treat chronic pain. 
While medication alone cannot cure underlying causes of severe depression or other mental health disorders, they're often used in combination with therapy sessions as part of an effective treatment plan against such conditions.
Types of antidepressants
Physicians commonly use five different types of antidepressants to help manage anxiety, depression, and other mental health conditions. 
How to tell if your antidepressant dose is too low
Your initial antidepressant dose will depend on the type of medication and the severity of your symptoms. Many doctors start people on a low dose to see how they react to that drug and increase it after a few weeks if needed. 
However, there are a few signs to be mindful of that could indicate your dose is too low and would warrant contacting your healthcare provider as soon as possible.  
Worsening of symptoms or feeling suicidal thoughts or ideation
Like all medications, antidepressants have side effects. Some people may experience adverse reactions like agitation, irritability, or mood swings while their body adjusts to taking them. 
However, if you notice that your symptoms have become more severe, such as feeling suicidal, it may be a sign of an insufficient dose. 
If you or a loved one are experiencing suicidal or other mental health-related crises, please call or text 988 or chat at 988lifeline.org (TTY: 1-800-487-4889) or use the Behavioral Health Treatment Locator to get help right away. 
It isn't as effective as it used to be 
Research shows that 33% of people who take an antidepressant to manage depression experience tachyphylaxis or finding their medication loses its effectiveness over time. 
If you're noticing that your antidepressant medication no longer provides as much assistance to manage symptoms of depression or anxiety, it's important not to make any changes on your own. Increasing the dose without talking with a doctor can lead to severe side effects, including serotonin syndrome and overdose. 
Your symptoms haven't improved after a few months
When it comes to prescription medications, individual experiences may vary. Most antidepressants take a minimum of 4-6 weeks before significantly improving symptoms.
However, if you've been regularly taking the medication for 8-12 weeks and don't see any improvements, your antidepressant dose may be too low.
You feel an immediate improvement in symptoms, but they don't last
Starting an antidepressant can affect your brain's neurotransmitters, resulting in immediate positive changes. These instant shifts could be from the antidepressant or the placebo effect. 
Some studies have shown that improvements initially felt by people taking an antidepressant tend to diminish over time if the medication isn't effective at all.  
This could lead you to believe your prescription has stopped working when in actuality, it never worked due to the type or dose of the medication. 
When to see your doctor about increasing your antidepressant dose
Taking the right dose of medication is essential to managing depression and other mental health conditions. Whether you are experiencing worsening or no change in symptoms or improvements that decrease over time, you should consult your healthcare provider about adjusting your medication dose. 
It's critical never to take more medication than prescribed. To help ensure a safe and successful antidepressant treatment plan, your doctor can provide advice on appropriate dosage increases while monitoring for any potential complications from other drugs/substances taken along with it.
At CareCard, we are passionate about helping make your prescription payments more affordable, saving members up to 85% on prescription drugs and medications. Learn how CareCard can help make your antidepressant medication payments more manageable.