Aug 02, 2022
5 Essential Tips for Pharmacy School Graduates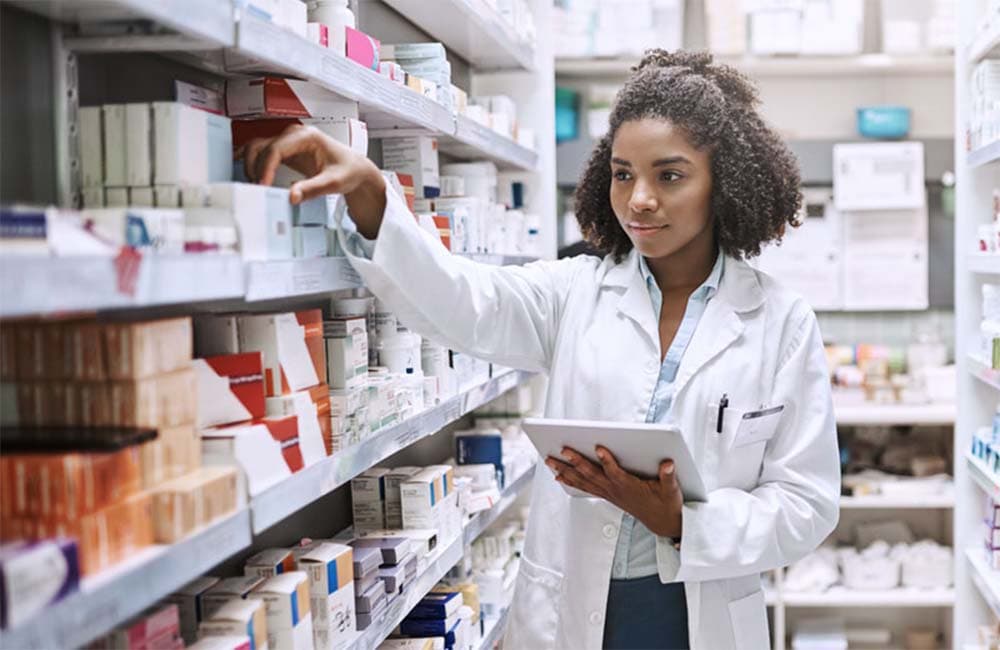 Congratulations! You've just graduated from pharmacy school. All those long hours and late nights of studying are over, and now it's time to find a pharmacist job. 
Like other entry-level job seekers, new pharmacists often face a common roadblock - many of today's pharmacy jobs seek candidates with experience. 
But how can you gain experience if the last few years have been spent in school a majority of the time? It might be easier than you think! 
We put together this guide with 5 tips for any new pharmacists to use to get experience under their belt, making them competitive in the job market. 
Put together a list of references 
References are essential in securing a position in any industry. So, identifying yours as soon as possible is key. 
Your references should be three to four people who know you well enough to discuss your experience, habits, character traits, and skills. This list should include a mix of individuals, like:
One of your professors or instructors from pharmacy school

A professor you conducted research with at school 

A preceptor from your pharmacy rotations 

A colleague, manager, or boss from your most recent job 
Remember, you always want to ask the person first if they wouldn't mind if you listed them as a reference on your resume or application. And never assume that they will automatically sing your praises just because they say yes. You want to verify that your references will also provide a positive recommendation. 
Networking
Someone once said, "it's not what you know but who you know." While becoming a pharmacist takes a lot of knowledge, we agree it's equally important to network. Why? Because networking allows you to market yourself and open doors to future success in your career. 
Looking for some out-of-the-box ideas to connect with the right people? 
Make sure your LinkedIn profile is up-to-date - This is a great way to "meet" other people in the industry as well as connect with fellow coworkers and pharmacy recruiters. 

Reach out to old colleagues to see who they may know in specific areas and/or locations.

Attend pharmacy-related conferences, pharmacy meetings, or other healthcare-related events. 
Volunteer
According to The National Association of Free and Charitable Clinics (NAFC), there are around 1,400 free clinics around the United States. Volunteering your time at one of these clinics is a wonderful way to give back to the community and a fantastic opportunity to gain pharmacy experience and network. 
Keep track of your hours and key contacts you might make along the way when volunteering. This will be important information to include on your resume! 
Look for opportunities as a relief pharmacist 
Relief pharmacists are pharmacists that fill in for others when they can't make their shifts or during busy times for a specific pharmacy. As long as you have a doctorate of pharmacy, great people skills, and have passed your NAPLEX and state licensure exam, you can work as a relief pharmacist. 
The time you will fill in will depend on the needs of the pharmacy and can range from one day to several months. Relief pharmacy is a great way to gain experience in different pharmaceutical roles and environments and build your network. 
Try career websites like ZipRecruiter, Indeed, and Shift Posts to find relief pharmacist positions near you. 
Don't focus on landing your dream job right away
It's perfectly normal not to land your dream job right out of school. That may mean accepting a pharmacist position different from what you had in mind. 
Keep in mind that any pharmacist job is valuable and will give you the experience and skills you need to transition into the career you really want.   
Final thoughts
Gaining experience to land your first pharmacist job doesn't have to be challenging. Market yourself, find clinics that need volunteers, connect with other people in the industry, and take shifts filling in for other pharmacists. 
At CareCard, our mission is to help make prescription payments more affordable, saving members up to 85% on prescription drugs and medications.