Oct 05, 2021
A Guide to Cephalexin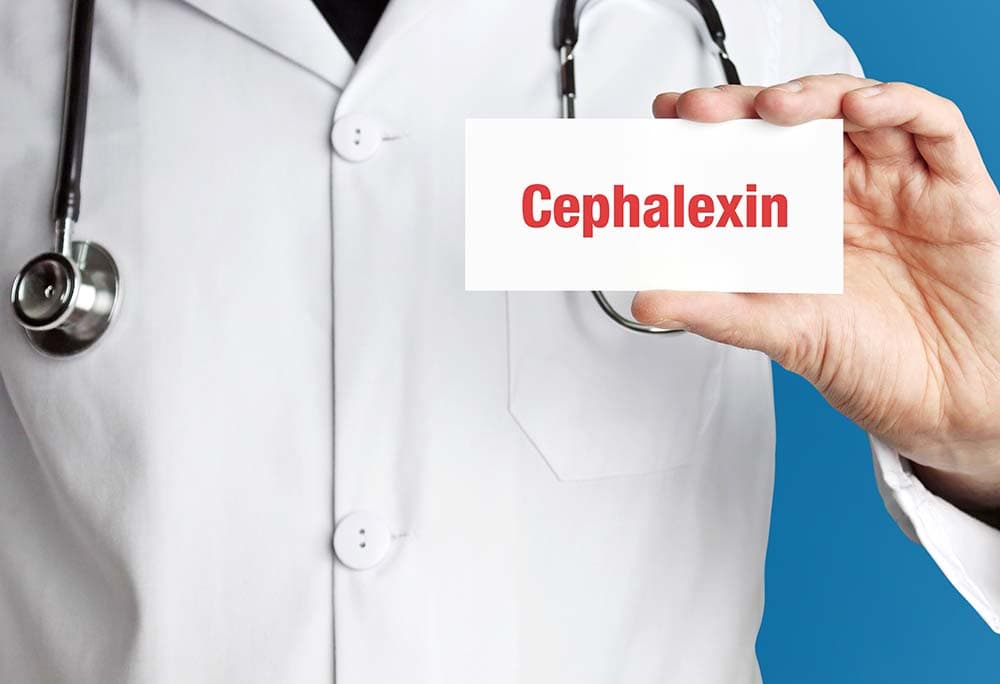 Cephalexin, the generic drug for Keflex, is commonly prescribed to treat bacterial infections in adults and children over the age of one.
If you or someone you know is suffering from an infection caused by bacteria, Cephalexin may be able to help. Use the below information as a guide to help you determine if Cephalexin could be the right medication for you, but always first consult with your physician before starting any new medication.
Bacterial Infections
Bacteria are single-cell living organisms that are not visible to the naked eye. Most bacteria won't hurt you, and many are actually helpful in facilitating improved function of the human body, helping to better digest food, help absorb vitamins and nutrients the body needs or even destroy disease-causing cells. 
However, infectious bacteria can make you ill by quickly reproducing and releasing various toxins in or on the body. Bacterias that can cause infections include:
Streptococcus

Staphylococcus

E. coli

Salmonella

Listeria

Norovirus
Bacteria can enter your body through the airways or through an opening in the skin, such as a surgical wound, bug bite, or cut, and upon entry, create an infection. While not all bacterial infections are contagious, some can be spread from person to person. 
Complications and Symptoms of Bacterial Infections
Bacterial infections can cause various symptoms and health complications if not treated. Symptoms depend on what kind of infection you get, but generally include:
Fever

Chills and sweats

Swollen lymph nodes

New or sudden worsening of pain

Cough

Shortness of breath

Unexplained fatigue

Headache

Skin flushing, swelling, or soreness

Gastrointestinal symptoms (nausea, vomiting, diarrhea, abdominal or rectal pain)
Bacterial infections often share symptoms that are common in other illnesses and diseases as well, meaning that it can sometimes be difficult to distinguish a bacterial infection from another illness or disease. Regardless, if you are experiencing any of the above symptoms, it's best to be seen by your physician/healthcare professional to evaluate your symptoms and properly diagnose the cause of them.
If an infection caused by bacteria is left untreated, there can be a high risk of developing a dangerous condition called sepsis. Sepsis refers to a condition in which your body releases chemicals into the bloodstream to fight the infection, causing inflammation throughout the body. 
Without immediate treatment, sepsis can lead to  organ failure, tissue damage, and even death. Therefore, you should seek medical attention right away if you experience any of the following:
Shortness of breath

Fast heart rate

Fever, shivering, feeling very cold

Severe pain or discomfort

Chills or sweating

Disorientation or confusion
What is Cephalexin and How Does it Work? 
Cephalexin is a cephalosporin antibiotic that fights and stops the growth of bacteria in the body. Note that this medication does not work in treating viral infections like the flu or the common cold.  
Cephalexin is often prescribed to treat bacterial infections such as:
Ear infections

Urinary Tract Infections (UTI)

Skin infections

Bone infections 

Bacterial pneumonia
How Do You Use Cephalexin to Treat Bacterial Infections?
It is essential that you first consult your healthcare provider before starting any new prescription medication. Also, always be sure to carefully follow the recommendations of your health care provider, use the medication as instructed and as per the directions on the prescription label. 
Use your prescription for Cephalexin following the directions of your healthcare provider. You should continue taking this medication until the total prescribed amount is finished, even if you start feeling better. Stopping the drug prematurely can enable the bacteria to continue to grow, resulting in a return of the infection.
What are the Possible Side Effects of Cephalexin?
It is possible to experience side effects when using Cephalexin. Contact your doctor if any of these symptoms don't go away or get worse.
Common side effects include:
Diarrhea

Nausea/upset stomach

Stomach pain

Vomiting 
Serious side effects can also occur. If you experience any allergic reactions, hives, difficulty breathing, swelling of your face, lips, tongue, or throat, seek medical attention immediately. 
Using Cephalexin for extended or repeated periods may result in oral thrush or a new yeast infection. Contact your healthcare provider if you notice white patches in your mouth, a change in vaginal discharge, or other new symptoms.
Due to resistant bacteria, this medication can on rare occasions, cause C-Diff, a severe intestinal condition. C-Diff can develop during your time of treatment on Cephalexin for your bacterial infection or occur weeks to even months later, after your treatment has been completed. Call your physician right away if you develop: persistent diarrhea, abdominal or stomach pain/cramping, blood/mucus in your stool. Do not use anti-diarrhea or opioid medications if you have any of these symptoms because using such medications while on Cephalexin can worsen the severity of your symptoms.
Cephalexin may be the solution treatment for you or someone you know who is suffering from certain bacterial infections. At CareCard, we are passionate about helping make your prescription payments more affordable, saving members up to 85% on prescription drugs and medications. You can search for a Cephalexin coupon here and learn how CareCard can help make your medication payments more manageable.