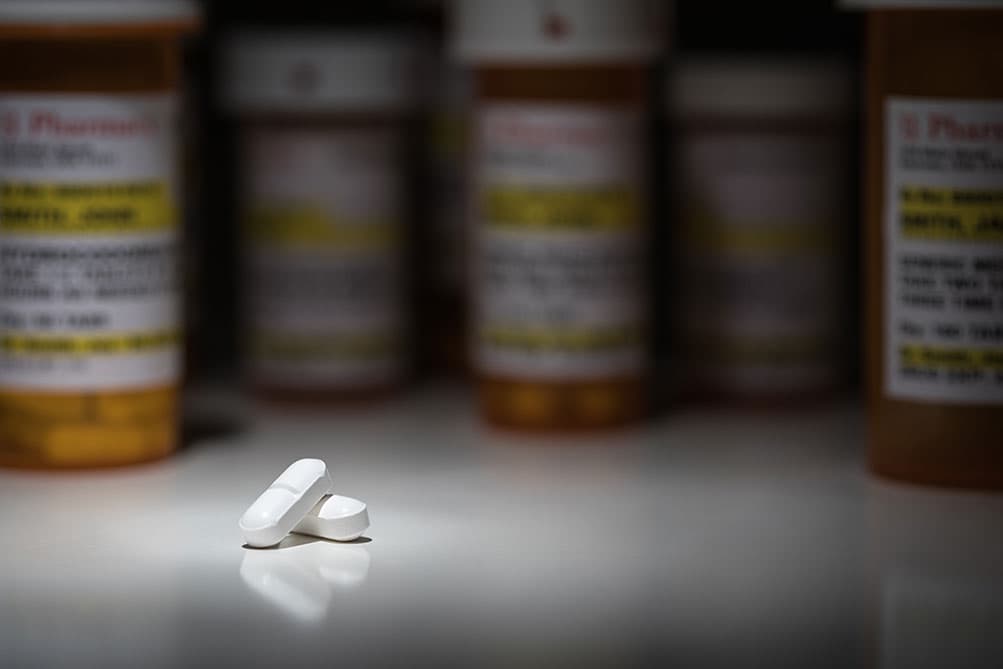 A Guide to Hydrocodone-Acetaminophen
Jun 24, 2021
Maybe you recently did or are about to have surgery. To help alleviate your moderate to severe pain after the procedure, your doctor may prescribe you a pain-killing medication while you are recovering. A pharmaceutical medication like Hydrocodone - Acetaminophen can be very effective in helping relieve your moderate to severe pain. 
If you or someone you know is suffering from moderate to severe pain, the prescription medication Hydrocodone-Acetaminophen may be able to help. Today, we will be exploring Hydrocodone- Acetaminophen in more depth to help you determine if it could be the right medication for you. 
What is Hydrocodone-Acetaminophen? 
Hydrocodone-Acetaminophen which is also marketed under the brand names Lortab, Vicodin, Lorcet, Norco and Xodol amongst others, is a powerful combination medication that is used to treat moderate to severe pain. It is only used to treat pain severe enough that it cannot be relieved without the use of an opioid. Hydrocodone- Acetaminophen which belongs to a class of medications called narcotic analgesics (pain medications) combines an opioid pain reliever (hydrocodone) with a non-opioid pain reliever (acetaminophen). Hydrocodone-Acetaminophen is also sometimes used as a cough suppressant and to help calm down a fever. 
How Does Hydrocdone-Acetaminophen Work to Treat Moderate to Severe Pain?
As a medication in the class of narcotic analgesics (pain medications), Hydrocodone-Acetaminophen acts on the central nervous system to help change how the brain reacts and responds to pain. In modifying the body's response to pain, your moderate to severe pain can be alleviated. 
How Do You Take Hydrocodone-Acetaminophen?
Before starting any new medication, it is essential you first consult your doctor for medical advice to find the best treatment to meet your needs. Once your doctor prescribes you medication, it is vital that you follow the recommendations of your health care provider as well as follow the instructions on the prescription label for the best results.
Hydrocodone-Acetaminophen is a capsule taken orally, with or without food. If you experience nausea when taking this medication, it may help to take it in combination with food. This medication can also come in liquid form. If you are taking the liquid form of the medication, use a measuring device to ensure you are taking the correct dose. It is important to note that your doctor will determine the right dosage for you based on your medical condition and how you respond to the medication. Children's doses take their weight into consideration as well.
It is best to take this medication as soon as you notice the first signs of pain. If you wait until your pain intensifies, the medication may not work as effectively to treat your pain.
In terms of ongoing or chronic pain, your doctor may advise you to also take other long-acting opioid-medications. Hydrocodone-Acetaminophen can also be taken for pain that comes on suddenly or as needed to help alleviate pain. In addition to this medication, you may also be prescribed other pain relievers such as Ibuprofen or Naproxen.
It is possible to experience symptoms of withdrawal from Hydrocodone-Acetaminophen after abruptly stopping the medication, especially if you have been taking it for a longer duration of time or at a more potent dosage. Symptoms of withdrawal may include restlessness, mental or mood changes (such as anxiety or difficulty sleeping), watering eyes, runny nose, symptoms of stomach upset, muscle aches or unusual behavioral changes. Let your doctor or pharmacist know right away if you experience any of these symptoms. 
This medication may not work as effectively if taken for a prolonged period of time. Also, note that this medication can sometimes cause addiction in some people. Your risk for developing an addiction to this medication may be higher if you already struggle from a substance abuse disorder. For this reason, it is important to take the medication carefully in accordance with how it was subscribed by your healthcare provider to lower your chances of developing an addiction to it. 
What Are Side Effects of Hydrocodone-Acetaminophen? 
Keep in mind that your healthcare provider has prescribed you this medication because he or she has determined that the potential benefits it can offer you in alleviating your moderate to severe pain are greater than the risk of its potential side effects.
Side effects of Hydrocodone-Acetaminophen include symptoms of stomach upset such as nausea, vomiting, constipation, lightheadedness, dizziness or drowsiness. You may experience a reduction in your side effects after taking the medication for a period of time. It is important that you let your doctor know if you experience a worsening in your side effects from this medication or if they continue for a prolonged period of time. 
Hydrocodone-Acetaminophen may be the solution medication for you or someone you know who is suffering from moderate to severe pain At CareCard, it is our mission to help make your prescription payments more affordable., helping you save up to 85% on prescription drugs and medications. You can search for a Hydrocodone-Acetaminophen coupon here as well as learn how CareCard can help make your medication payments more affordable.