Aug 18, 2022
A Pharmacist's Guide to Medication Reconciliation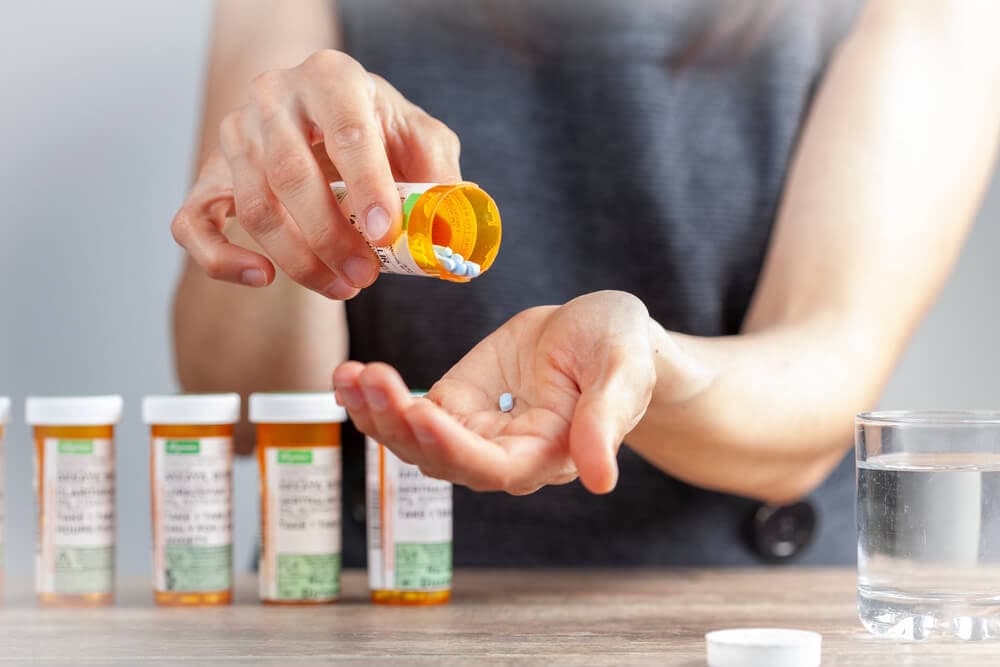 Medication-related errors are among the most common medical mistakes in the United States and have damaging effects on patients, healthcare providers, and the economy. 
According to the CDC, adverse drug events (ADEs) account for around 1.3 million emergency room visits annually in the US and over 350,000 hospital admissions. Medication errors cause injury to 1.5 patients and cost over $20 billion per year.  
Statistics show that many medication errors often occur when there is a transition of care, for example, from a long-term community to the hospital. Medication reconciliation is a critical component of significantly reducing medication errors and ADEs. 
What is medication reconciliation?
Medication Reconciliation is the process of comparing new medication orders to medicines the patient is already using. This system helps identify and resolve issues such as omissions, duplications, dosing errors, or drug interactions. 
Clinicians should do medication reconciliation at every transition of care, including admission to and discharge from a hospital, and during changes in care setting, service, provider, or level of care.
Medicines included in medication reconciliation
A comprehensive list of medications should include the following:
prescription medications

herbals

vitamins

nutritional supplements

over-the-counter (OTC) medicines

contrast agents

parenteral nutrition- partial parenteral nutrition (PPN) and total parenteral nutrition (TPN) 

IV solutions
What is the medication reconciliation process?
There are four steps in the medication reconciliation process. Each one plays a substantial role in preventing medication errors. 
1. Verification of current medications
The first and arguably most vital step in the reconciliation process is to develop a list of all the patient's current medications, including their dosage, frequency, and route of administration.
As important as this step is, getting an accurate list can also be challenging if the patient is on multiple medications or is cognitively impaired. Therefore, healthcare providers should also look to other sources (caregivers, other providers, dispensing pharmacies, etc.) to clarify medication history. 
2. Create a list of medicines to be prescribed 
Next, a list of new medications should be developed, including dosage, frequency, and route. 
Accuracy is just as vital in this step as the first one. Once you have this new prescription list, check to ensure appropriate medications and dosages have been documented. 
3. Reconciliation of lists
Comparing both lists allows providers to identify any discrepancies and make necessary changes to avoid issues like dosage errors, duplication of similar medicines, and drug-drug and drug-disease interactions. 
Once this has been done, an updated list of medications can be created. 
4. Communicate revised list to the patient and their caregivers 
During this last step, the provider should thoroughly review the revised list with the patient and their caregivers. By taking the time to explain changes and answer questions, clinicians can help cut down on medication nonadherence and help provide better outcomes for that patient. 
What role does a pharmacist play in medication reconciliation?
For medication reconciliation to be successful, it involves a collaborative team approach between pharmacists, physicians, nurses, patients, and families.  
The American Society of Health-System Pharmacists (ASHP) identifies three key roles for pharmacists in the reconciliation process:
Leadership in developing, implementing, managing, and improving medication reconciliation systems within their healthcare settings 

Educators to patients and health care professionals

Advocates throughout the patient's transitions of care
In addition, pharmacists tend to have better outcomes when completing a medication reconciliation. One study showed that pharmacists found 58 discrepancies not found by physicians. Another discovered that potential medication errors were reduced by 82% when pharmacy techs and pharmacy students obtained medication history from patients. 
Final thoughts
Medication errors are at risk of increasing due to an aging population, new medications hitting the market, and older drugs being used for newer reasons.
However, when followed correctly, medication reconciliation can reduce medication errors and support patient medication compliance and adherence. 
At CareCard, our mission is to help make prescription payments more affordable, saving members up to 85% on prescription drugs and medications.