Jun 09, 2022
A Woman's Guide to Health Screenings at Every Age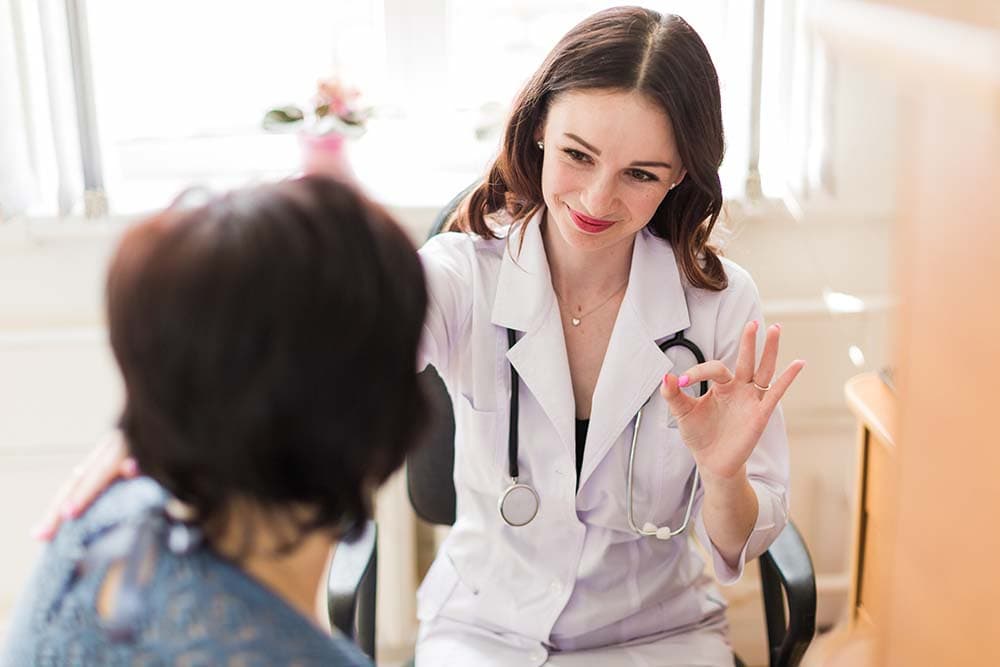 Women are at risk for numerous health issues, including heart disease, stroke, and cancer. Maintaining a healthy lifestyle can go a long way toward reducing these risks.
You know the importance of eating the right foods, getting plenty of exercise, and managing stress. But what about health screenings? Keeping up with routine health screenings can detect potential problems early. 
We put together this guide of health screenings that are important for women throughout each stage of their adult life. Always consult with your physician on a timeline for health tests, as those at a higher risk for certain medical conditions and diseases may be screened earlier. 
20's
Cervical Cancer Screening
The Centers for Disease Control and Prevention (CDC) recommends women get Pap tests (Pap smears) and HPV tests beginning at age 21, regardless of their sexual history. These exams look for abnormal cells and the human papillomavirus, a virus that causes changes in the cells of the cervix and can lead to cervical cancer.  
The American Cancer Society (ACS) updated screening guidelines in 2020. ACS recommends that women:
Age 25-65: HPV test every 5 years, HPV/Pap co-test every 5 years, or Pap smear every 3 years

65 and up: no screening is necessary if there's a history of normal test results
Sexually Transmitted Diseases (STDs)
The CDC also recommends sexually active women under the age of 25  get screened for infections such as syphilis, chlamydia, and HIV. Women who are 25 years old and older with high-risk factors, such as new or multiple partners, should be screened yearly for STDs. 
40's 
Mammogram 
Monthly self-breast exams starting in your 20s should be part of your overall health routine. At age 40, you should go for your first mammogram, an x-ray of the breast that helps detect breast cancer. 
Experts agree that having regular mammograms can lower the risk of dying from breast cancer and make the following recommendations for how frequently women should be screened:
Age 40 and 44- Every one to two years

Age 45 to 54- Every year

55 and older- Switch to every other year or continue yearly mammograms. 
Consult with your physician as soon as possible if you have a family history of breast cancer. 
Blood Glucose/Diabetes Screening  
Women around 45 should get a fasting blood sugar test every three years to check for diabetes or prediabetes. 
If you are considered at risk, consult with your doctor as they may start testing earlier and more frequently. High-risk factors for diabetes in women include:
Race/ethnicity- Black, Hispanic, American Indian, and Asian American women are at higher risk

Having gestational diabetes during pregnancy

Abnormal cholesterol and triglyceride levels
Colonoscopy
Colon cancer is the second deadliest cancer in the United States among men and women. A colonoscopy is a test that allows doctors to see precancerous or cancerous polyps in the colon while they are small, haven't spread, and are easier to treat.  
Women at average risk for colon cancer should begin screening at age 45 and receive a colonoscopy every 10 years until age 75. Healthcare providers may recommend screening earlier and more frequently for women at a higher risk of colon cancer. 
50's
Menopause/Postmenopause care
Menopause is a stage in a woman's life where her monthly menstrual cycles end and when she goes 12 months without a period. Many women will experience hot flashes, insomnia, vaginal dryness, emotional changes, dry skin, and urinary urgency. 
The average age for women to experience menopause is 51, and while some don't need treatment, there are options available if menopause is causing disruptions in your life. Treatment may include:
60's and up 
Dexa Scan/Bone Density test
Osteoporosis is a disease that causes bones to become weak and brittle, resulting in fractures. It's often referred to as the "silent disease" because it usually progresses undetected until a fracture occurs. 
While men can develop osteoporosis, women are at a higher risk as they age. Therefore, early detection is key to effectively managing the disease. The United States Preventive Services Task Force (USPSTF) advises women 65 and older to have a routine bone density test, also called a DEXA scan. 
Health screenings at any age 
Physical Exam
Seeing your family physician for a physical is instrumental in your overall health and wellbeing. 
Women of every age should schedule checkups to check their :
Your doctor may ask you about:
Depression

Medical history 

Lifestyle habits- Current diet, exercise, alcohol and tobacco use
Many healthcare providers recommend physicals every 3 years if you're under the age of 50 and in good health, and once a year after 50. 
However, if you're in the 38% of women living with chronic conditions like arthritis, heart disease, or diabetes, your doctor will most likely want to see you more frequently. 
Skin exam
Experts recommend that women see a dermatologist once a year for a full-body skin exam to screen for skin cancer. Women who are at a high risk of skin cancer should be screened more often.
Dental checkups
From puberty to pregnancy and menopause, a woman's changing hormones can affect the health of her gums, teeth, and mouth. Therefore, oral health is essential in every stage of a woman's life. Brushing and flossing daily, as well as dental checkups twice a year, are key to preventing diseases in the mouth and the rest of the body.