Nov 14, 2023
Are Pharmacy Discount Cards Worth It?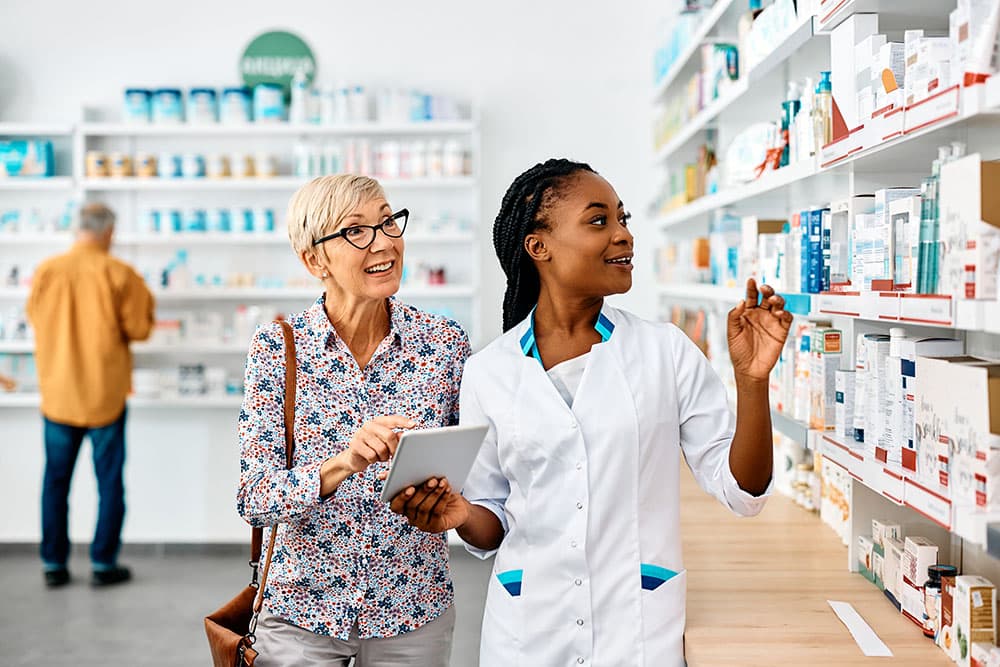 Due to ever-increasing healthcare costs, finding ways to save on prescription medications has become a top priority for many individuals and families across the United States. One option that has gained popularity in recent years is prescription discount cards. These cards promise substantial discounts on prescription drugs, but are they worth it? 
In this comprehensive guide, we'll explore everything you need to know about prescription discount cards, addressing their benefits, drawbacks, and other factors to consider when deciding if they are the right choice for you.
Understanding Prescription Discount Cards
Pharmacy discount cards, also known as prescription discount cards, are membership cards that offer discounts on medications at participating pharmacies. These cards are typically free to obtain and use, making them an enticing option for those looking to reduce their out-of-pocket medication expenses.
How Prescription Discount Cards Work
These exclusive discounts result from the collaboration between the card provider and a network of pharmacies. The cardholder presents the discount card to the pharmacy when buying medication, and the pharmacy applies the negotiated discount to the medication's cost. 
The Pros and Cons of Prescription Discount Cards
As with any financial decision, prescription discount cards come with their own set of advantages and disadvantages. Understanding these can help you make an informed choice.
Pros of Prescription Discount Cards
Cost Savings: Prescription discount cards can lead to significant cost savings on prescription medications, sometimes up to 85% off the retail price.
Accessibility: These cards are widely accepted at over 60,000 pharmacies across America, making them easily accessible to most individuals.
No Exclusions: Unlike some insurance plans, prescription discount cards often have no exclusions based on pre-existing conditions or age.
Cons of Prescription Discount Cards 
Variable Savings: The discounts can vary significantly from one medication to another, leading to inconsistent savings.
Limited Coverage: Prescription discount cards may not cover all medications, especially specialty drugs or brand-name prescriptions.
Not Insurance: It's important to note that these cards are not insurance and do not provide the comprehensive coverage that insurance plans offer.
Who Benefits Most From Prescription Discount Cards?
While prescription discount cards benefit many, certain groups stand to gain the most from these programs.
Seniors with Fixed Incomes
Seniors living on fixed incomes often find prescription discount cards invaluable, as they help mitigate the rising costs of essential medications.
Uninsured or Underinsured Individuals
Those without adequate health insurance coverage or with high deductibles may turn to prescription discount cards to make their medications more affordable.
High Medication Users
Individuals who rely on multiple medications may find the cumulative savings from prescription discount cards substantial.
Those Stuck in the Donut Hole of Medicare Coverage
The donut hole is a gap in prescription drug coverage that some people with Medicare experience after reaching their spending limit. It can be stressful for people who rely on medicines as they have to pay all medication costs out of pocket during this period.  
Choosing the Right Prescription Discount Card 
Not all prescription discount cards are created equal. Here are some key factors to consider when selecting the right one for your needs.
Pharmacy Network
Ensure that the card is accepted at the pharmacies you frequently visit. Check for a wide network to maximize convenience.
Medication Coverage
Review the card's list of covered medications to confirm that your prescriptions are included.
Conclusion 
Prescription discount cards, like CareCard, can be a valuable resource for managing prescription medication costs, but their effectiveness varies depending on individual circumstances. It's essential to carefully assess your needs and options before deciding if they are worth pursuing.
Before deciding, search for your current prescriptions using the CareCard website or mobile app to see the money you can save using CareCard's prescription discount card. 
Want to save up to 85% on your prescriptions? Sign up for a CareCard pharmacy discount card today!
Frequently Asked Questions
1. Are prescription discount cards the same as insurance?
No, pharmacy discount cards are not insurance. They provide discounts on prescription medications but do not offer the comprehensive coverage of insurance plans.
2. Can I use a prescription discount card with my existing insurance?
No, these cards can't be combined with your insurance plan, but rather used in place of. 
3. Are all pharmacies required to accept prescription discount cards? 
Yes, most larger chain pharmacies, like CVS and Walgreens, are required to accept prescription discount cards. CareCard is proud to partner with over 60,000 pharmacies nationwide to offer you savings on your medications at pharmacies convenient to you. 
4. Do prescription discount cards have an expiration date?
Some cards have expiration dates, while others do not. Be sure to check the terms and conditions of your specific card.
5. Are there income requirements to qualify for a prescription discount card?
Typically, there are no income requirements for obtaining and using prescription discount cards. They are generally available to all individuals.