Jan 25, 2023
Augmentin vs. Amoxicillin: What you Need to Know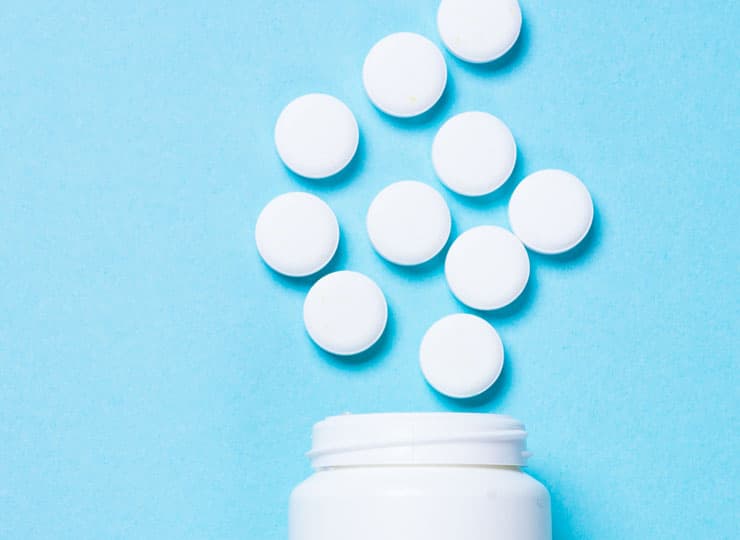 Augmentin and amoxicillin are two common antibiotics prescribed to treat bacterial infections. 
It's essential to know about each drug, their similarities, and differences before taking them to see which might be the best medication to treat your infection. 
Always consult your healthcare provider before starting any new medication.
Find the lowest price for Augmentin and amoxicillin here and get free instant savings coupons for your local pharmacy here.  No insurance or sign up is required.
What is amoxicillin?
Amoxicillin belongs to the penicillin antibiotics medication group, which kills bacteria and prevents them from growing. Some other names that amoxicillin goes by are:
What is augmentin?
Augmentin, also from the penicillin class of drugs, is a combination of amoxicillin and clavulanate. Clavulanate can block a bacteria called beta-lactamase, an agent created to cause antibiotic resistance. 
This antibiotic also goes by the name:
What infections do augmentin and amoxicillin treat?
Amoxicillin is usually prescribed for:
Upper respiratory tract infections (sinusitis, tonsillitis, and pharyngitis)

Ear infections

Lower respiratory tract infections (pneumonia and bronchitis)

Skin infections (cellulitis)
Other uses than what it's been approved for, often referred to as off-label, include: 
Lyme disease

Oral infections, like periodontitis

Anthrax 
Augmentin is used to treat the following conditions:
Ear infections

Sinusitis

Lower respiratory tract infections (pneumonia and bronchitis)

Skin infections (impetigo) 

UTIs
Off-label uses of amoxicillin may include:
Oral infections, like periodontitis
Similarities between augmentin and amoxicillin
Who can be prescribed it
Both antibiotics are safe for bacterial infections in infants, children, and adults. 
Active ingredient present
Amoxicillin is the active ingredient in both medications. However, augmentin contains amoxicillin and clavulanate. 
Drug interactions
Augmentin and amoxicillin both have adverse effects when taken with other medicines. Consult with your healthcare provider about your current medications before starting either antibiotic. 
Differences between augmentin and amoxicillin
Antibiotic resistance 
Antibiotic resistance occurs when bacteria adapt, and the antibiotics no longer kill or stop their growth, making treating infections incredibly challenging. Resistance can occur naturally, but chances increase significantly with the misuse of an antibiotic. 
While bacteria can become resistant to either drug, augmentin is more effective for treating antibiotic-resistant conditions that may not respond to amoxicillin. 
Forms and strengths 
These medications are available in oral tablets, chewable oral tablets, oral capsules, and powder for oral suspension.
Amoxicillin is available in the following dosages:
125 mg & 250 mg (chewable tablets)

250 mg & 500 mg (capsules)

500 mg & 875 mg (tablets) 

125 mg/5 mL & 250 mg/5mL (oral suspension powder) 
Augmentin's dosage forms include:
125 mg of clavulanate (oral tablet)

250 mg, 500 mg, and 875 mg 

Also available as an extended-release oral tablet (augmentin XR)
Side effects
While both drugs may cause diarrhea, nausea, vomiting, yeast infections, and rashes, they also have different side effects. 
Other common amoxicillin side effects include:
Possible side effects of augmentin include:
abdominal pain 

gas

headache

vaginitis (inflammation of the vagina)
Which medication works better for bacterial infections: augmentin or amoxicillin?
Amoxicillin and augmentin can effectively treat some of the same infections. However, augmentin is better for treating certain conditions while amoxicillin is better for others. 
Your doctor will prescribe an antibiotic depending on your type of infection and the bacteria responsible for it.
Final thoughts
Always take these medicines as ordered by your doctor, finish all medication even if you feel better, and never take them unless prescribed to do so. Following these steps decreases the chances of antibiotic resistance. 
At CareCard, we are passionate about helping make your prescription payments more affordable, saving you up to 85% on prescription drugs and medications. You can search for an antibiotic medication coupon here and learn how CareCard can help make your medication payments more manageable.