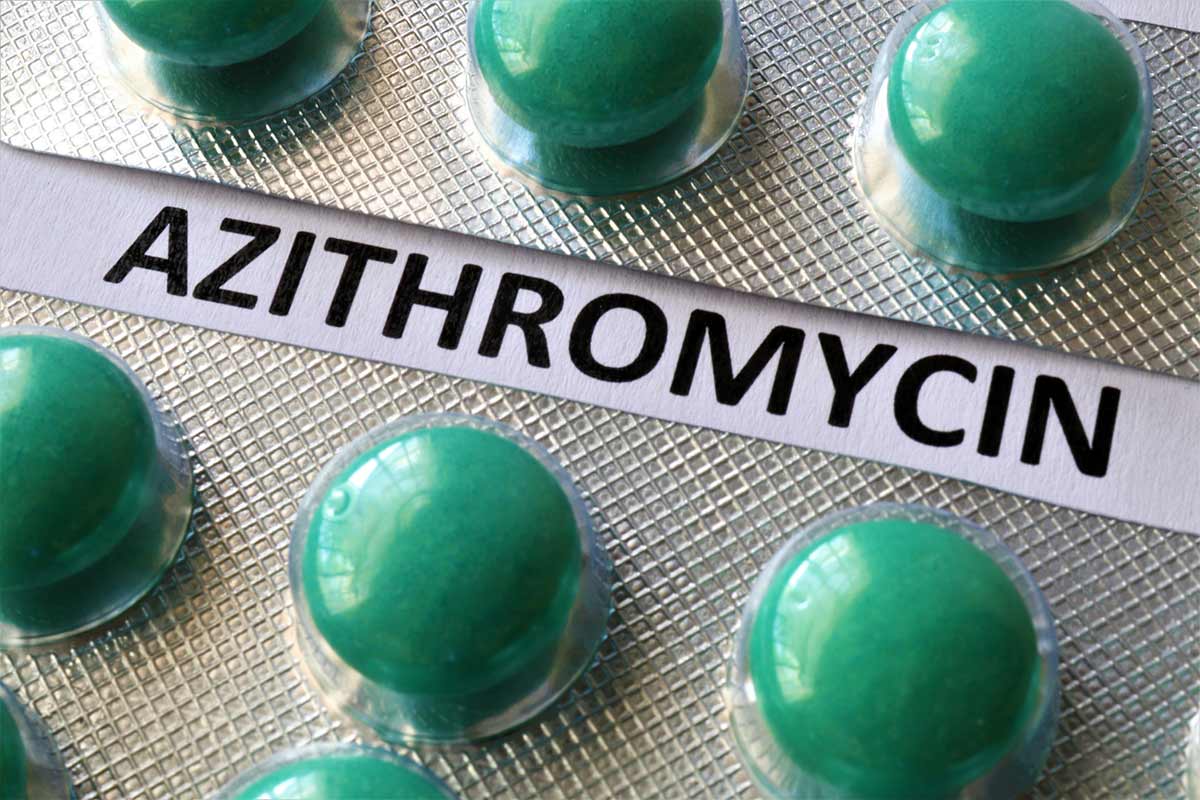 Azithromycin: What You Need to Know
Apr 15, 2021
An antibiotic medication used to treat a variety of bacterial infections, Azithromycin may be the right treatment for you or someone you know. Read on to learn everything you need to know about this medication including what it's used for, how it works, how to take it, and its common side effects. 
Find the lowest price for Azithromycin and get free instant savings coupons for your local pharmacy here.  No insurance or sign up is required.
What is Azithromycin? 
Also marketed under the generic brand names Zithromax, Zithromax Z-Pak, Zmax, AzaSite, and Zithromax TRI-PAK, Azithromycin belongs to a class of medications called macrolide antibiotics. Azithromycin is a prescription medication used to treat various types of bacterial infections, such as middle ear infections, strep throat, pneumonia, traveler's diarrhea and certain types of intestinal infections. It is also used to prevent and treat a severe type of infection known as mycobacteria or MAC. 
How Does Azithromycin Treat Bacterial Infections?
As a macrolide antibiotic, Azithromycin works by inhibiting the growth of bacteria to stop the bacterial infection from multiplying and continuing to spread. 
How Do You Take Azithromycin?
Always be sure to consult with your health care provider first in regards to beginning a new prescription drug medication. Also, it is critical to take your medication in accordance to the recommendations of your doctor and as per the directions on the prescription label. 
It is crucial to follow the directions as per your doctor to prevent and treat infection. To prevent infection, Azithromycin is usually taken once a week, the same day each week. To treat infection, Azithromycin is taken daily, once a day, the same time each day. It is important that you continue taking the medication even if you begin to feel relief from your symptoms to prevent the return and regrowth of your bacterial infection.
Azithromycin is taken orally with or without food, typically once a week. If you experience some stomach discomfort when taking this medication, you may take it with food. 
It is recommended that you take this medication in regular time intervals for the best effect. 
How Long Does it Take Azithromycin to Start Working? 
How long azithromycin will take to start working depends on the bacterial infection it is treating. You may begin to feel relief from your symptoms the first day you start the medication. However, in order for the drug to reach full effect, your treatment may last between 3 and 7 days. 
What Are Common Side Effects of Azithromycin You Should Know Of? 
Keep in mind that your doctor has prescribed you this drug as he or she decided that its potential benefit for treating your symptoms is greater than its risk of side effects. Common side effects of Azithromycin are stomach upset, nausea, vomiting, diarrhea or loose stools and abdominal pain. Consult your doctor or pharmacist if any of these side effects continue for a prolonged period of time or worsen in intensity. 
While it is not typical to experience severe side effects from Azithromycin, serious side effects include changes in hearing such as reduced ability to hear or deafness, issues with the eyes such as drooping eyelid, difficulty speaking or swallowing, muscle weakness, or certain signs of problems with the liver such as fatigue, severe stomach upset, yellowing of the eyes or dark colored urine. 
Azithromycin in the Treatment of COVID-19 
Azithromycin as a treatment for coronavirus disease is currently being studied. Used alone or in combination with other drugs, Azithromycin has been used to treat hospitalized patients who had bacterial infections from COVID-19. However, at this time its effectiveness is being reviewed and more information is necessary to draw conclusions on its effectiveness in treating bacterial infections from COVID-19.
Azithromycin may be the solution treatment for you or someone you know is suffering from a bacterial infection. CareCard can help make your prescription drug payments more manageable, helping you save up to 85% on prescription drugs. You can search for an Azithromycin coupon here and learn how CareCard can help make your medication payments more affordable.