Feb 16, 2023
Concerta vs. Adderall: What You Need to Know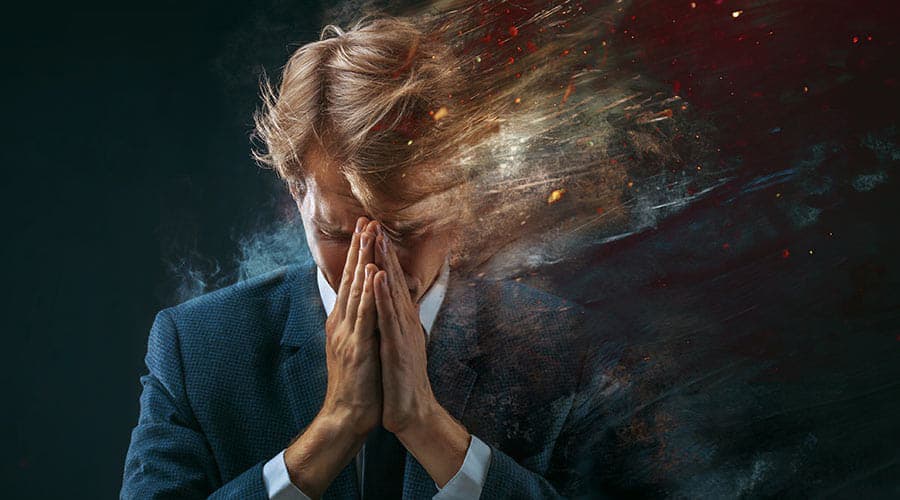 If you or your child has been diagnosed with ADHD, you may wonder what the best medication option for them is.
Concerta and Adderall are two of the most commonly prescribed medications for ADHD, so it's important to understand how they work, their similarities, differences, and potential side effects. We put together this guide on everything you need to know about Concerta and Adderall.
Find the lowest price for Concerta and Adderall here and get free instant savings coupons for your local pharmacy here.  No insurance or sign up is required.
What is ADHD?
Attention Deficit Hyperactivity Disorder (ADHD) is a complex mental health disorder that affects a person's ability to pay attention, concentrate, stay organized, and make healthy choices. 
ADHD shows up differently in everyone. Adult ADHD symptoms may include difficulty focusing on background noise, forgetfulness, frequent distractions, procrastination, fidgeting when seated for too long, trouble coping with stress, and restlessness. 
Children with ADHD may find sitting still or staying on task harder than other children their age. They may also talk excessively, have trouble waiting their turn, and have difficulty following directions.  
Anyone diagnosed with adult or child ADHD should understand that it's not their fault. It is a disorder that can be managed through various lifestyle changes and/or medication.
Similarities between Concerta and Adderall 
Concerta and Adderall are two different types of ADHD medications that share many commonalities. 
Brand names
Concerta and Adderall are the brand names of generic medications. The generic form of Concerta is methylphenidate, and Adderall is amphetamine-dextroamphetamine. 
How they work 
These drugs are both stimulants, meaning that they increase brain activity. They work by increasing levels of dopamine and norepinephrine (neurotransmitters) that help regulate focus and attention. 
Who they treat
Both medicines are approved and used to treat ADHD in children, teens, and adults. 
Side effects
As with any stimulant, Concerta and Adderall share many of the same side effects, including:
decreased appetite

dry mouth

stomach aches

headaches

increased heart rate
More severe side effects are also similar, such as:
auditory hallucinations 

heart problems

growth suppression in children (risk increases when drugs are taken long-term)

increased aggression or violence 

seizures

trouble with visions 
Addiction risk
Adderall and Concerta are considered Schedule II controlled substances by the U.S. Drug Enforcement Administration (DEA) as they both have a high potential for abuse, leading to dependence on these drugs. 
Always speak to your doctor before starting either medication if you or your loved one have a history of substance abuse. If you or a loved one are struggling with addiction, please contact:
Substance Abuse and Mental Health Services Administration (SAMHSA) National Helpline(1-800-662-4357)
Differences between Concerta and Adderall
Concerta and Adderall have differences between them that may make one more suitable than the other depending on each individual's needs. 
Release options 
Adderall is available in immediate-release or extended-release (Adderall XR) forms. The immediate-release version of Adderall peaks in 3 hours and XR in 7 hours. 
On the other hand, Concerta is only available in an extended-release form and hits its peak between 6-10 hours. 
Dosing
Concerta comes in 18 mg, 27 mg, 36 mg, and 54 mg tablets and is usually taken once a day. The standard dose for adults with ADHD is 18 mg to 54 mg but may take up to 72 mg a day (two 36 mg tablets)
Adderall immediate release is taken every 4-6 hours and is available in 5 mg, 7.5 mg, 10 mg, 12.5 mg, 15 mg, 20 mg, and 30 mg tablets. Adderall XR is taken once daily in the morning and is available in 5 mg, 10 mg, 15 mg, 20 mg, 25 mg, and 30 mg capsules. 
Who should avoid them
Concerta and Adderall aren't suitable for everyone, as many medications and health conditions can change how the medicines work. 
People with glaucoma, anxiety, agitation, history of drug abuse or who take MAOI antidepressants should not take Concerta or Adderall. 
You should avoid Concerta if you have:
Tourette's syndrome

a family history of Tourette's syndrome

tics 
You should avoid Adderall if you have:
cardiovascular disease

hyperthyroidism
Consult your doctor to review your medical history and current medications before starting Concerta or Adderall. 
How much do Concerta and Adderall cost?
Prescription drug prices depend on many factors, such as insurance coverage, geographic location, and dosage. Since Concerta and Adderall are brand-name drugs, they cost more than their generic versions. You should check with your health insurance, as many policies only cover generic medications. 
You can compare costs between the medications and pharmacies in your area using the Carecard pharmacy savings card!
Concerta vs. Adderall- Which medication works best for ADHD?
When deciding on the best medication for Adult ADHD or ADHD in children, it is important to consider Concerta and Adderall as they are both commonly prescribed for treating ADHD. 
These medications are designed to reduce hyperactivity and impulsivity while providing long-lasting effects with minimal side effects.
Since each person reacts differently to different medications, discussing your options with a qualified healthcare professional is essential before beginning treatments. If the symptoms of ADHD are getting in the way of your or your children's lives, medications might be the answer. At CareCard, we are passionate about helping make your prescription payments more affordable, saving members up to 85% on prescription drugs and medications. Learn how CareCard can help make your medication payments more manageable.