Feb 07, 2023
Dilaudid vs. Morphine: What You Need to Know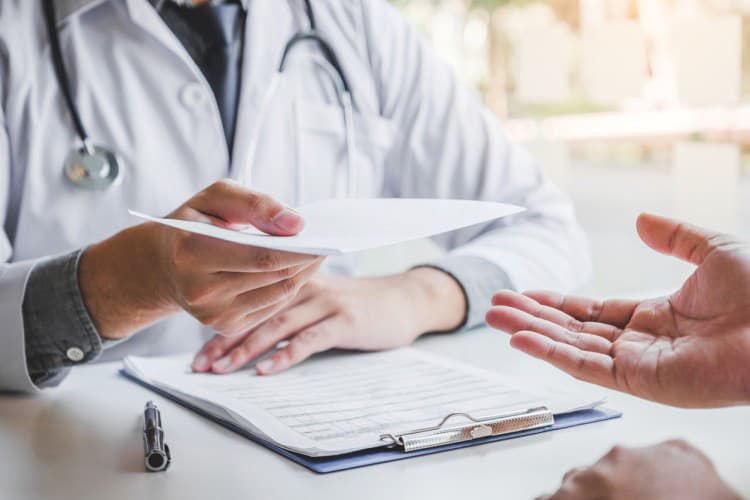 Whether you're dealing with chronic pain or recovering from surgery, it's important to know the differences and similarities between certain types of opioids. When it comes to short-acting opioid medications, Dilaudid and Morphine are two drugs that are used to treat severe pain that has not been relieved by other prescription pain medications. 
While these medications work similarly, knowing what separates the two could mean the difference between inadequate relief and feeling better faster. 
We put together this guide to cover everything you need to know about Dilaudid and Morphine, so you can make an informed decision when discussing treatment options with your healthcare provider. 
Find the lowest price for Dilaudid and Morphine here and get free instant savings coupons for your local pharmacy here.  No insurance or sign up is required.
What is Dilaudid?
Dilaudid is the brand name for hydromorphone, a generic drug in the opioid analgesic drug class. 
What is Morphine?
Morphine, a generic drug derived from opium, is a non-synthetic narcotic in the opioid drug class. The brand names for Morphine are:
Similarities Between Dilaudid and Morphine 
How they work 
Dilaudid and Morphine are both opioid analgesics, meaning they work on the opioid receptors in the nervous system. As a result, they change the way the brain and nervous system react to pain. 
Side effects
As with any opioids, Dilaudid and Morphine share a risk of respiratory distress, dependency, addiction, and overdose. Other common side effects include:
Dizziness

Nausea

Vomiting

Drowsiness

Dry mouth

Depression

Changes in mood

Itching

Trouble sleeping 

Lower hormone levels 
Consult your healthcare provider before starting either medication if you or your loved one have a history of substance abuse.
If you or a loved one are struggling with addiction, resources are available by contacting:
Substance Abuse and Mental Health Services Administration (SAMHSA) National Helpline(1-800-662-4357)
Drug interactions
Dilaudid and Morphine may have dangerous reactions when combined with other medications, drugs, and herbal supplements.
Therefore, you should discuss any other medications you are taking with your doctor, including illegal substances or herbal supplements.
Differences Between Dilaudid and Morphine
Potency
Although Dilaudid and Morphine are considered Schedule II drugs because of their high potential of abuse, Dilaudid is more powerful.
According to the DEA, Dilaudid (hydromorphone) is two to eight times more potent than Morphine, providing pain relief with a smaller dosage. 
Dosage forms
Dilaudid is available in the following forms and strengths:
Ml of Oral Solution- 5mg/5ml

Suppository- 3mg

Tablet- 2mg, 4mg, 8mg
An extended-release (ER) tablet is available for opioid-tolerant patients to take once a day in doses of 8mg, 12mg, 16mg, and 32 mg. 
Morphine has a few more options in forms and strengths available:
Bottle Of Oral Solution- 15ml of 100mg/5ml, 30ml of 100mg/5ml, 120ml of 100mg/5ml, 240ml of 100mg/5ml/500ml of 100mg/5ml

Ml Of Oral Solution- 10mg/5ml, 20mg/5ml

Suppository- 5mg, 10mg, 20mg, 30mg

Tablet-15mg, 30mg
MS Contin and Kadian are the extended-release capsule forms of Morphine and should only be taken by opioid-tolerant people.
Both medications can also be given through intravenous (IV) injection, usually in an in-patient setting, like a hospital. 
How much do Dilaudid and Morphine cost?
Prescription drug prices depend on many factors, such as insurance coverage, geographic location, and dosage. Since Dilaudid is a brand-name drug, it will cost more than Morphine. You should check with your health insurance, as many policies only cover generic medications. 
You can compare costs between the medications and pharmacies in your area using the Carecard pharmacy savings card!
Dilaudid vs. Morphine - Which medication works best for pain?
These medications are designed to treat severe pain in people who haven't had success with other pain medications. However, Dilaudid is the stronger medication when it comes to potency. 
With that being said, discussing your options with a qualified healthcare professional to decide which opioid is best for you is essential before beginning treatments. At CareCard, we are passionate about helping make your prescription payments more affordable, saving members up to 85% on prescription drugs and medications. Learn how CareCard can help make your medication payments more manageable.