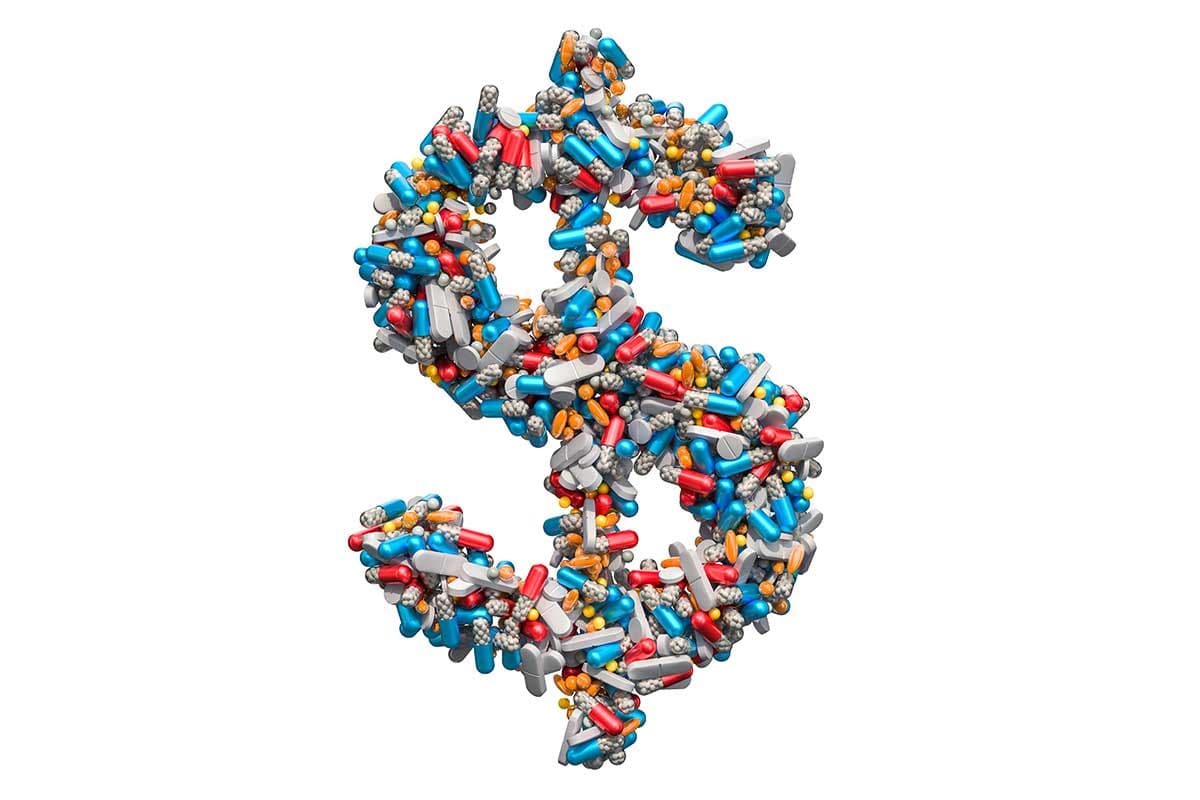 Expect your prescription drug prices to increase in 2021?
Jan 06, 2021
In the aftermath of this pandemic, as we enter this new year, we have been anxiously awaiting in anticipation of the vaccines that have recently come out for COVID-19. Pharmaceutical companies are coming to our rescue, with the development and production of these vaccines and as a result, are now in the spotlight more than ever. But what we may not realize is the toll that the pandemic has taken on the pharmaceutical industry and the effect it will have on prices of prescription drugs in 2021.
So, what can we expect in terms of prescription drug increase in 2021? 
On Jan 1, drugmakers including Pfizer Inc, Sanofi SA and GlaxoSmithKline Plc plan to increase their drug prices on more than 300 drugs, according to data from healthcare research firms. This surge in prices comes as a result of pressures on profits caused by the pandemic that created a reduction in doctor visits, while increasing demand for certain drugs. These price increases are also in response to rules that drug companies are fighting from the Trump administration to reduce prices, which would also cut down on potential profits.
Just how much have prescription drug prices increased?
So far, pharmaceutical companies to increase their drug prices have done so at increases of 10% or below. Amongst these companies are Pfizer and Sanofi, with an increase in 5% or less. You can expect to see an increase in prices on vaccines from GSK, including an increase by 7% for the Shingles and diphtheria vaccine, Shingrix and an 8.6% increase in the tetanus and pertussis vaccine, Pediarix. Teva Pharmaceuticals also raised prices on 15 drugs, including Austedo which treats neurological disorders and the popular steroid for asthma, Qvar. Pfizer plans to increase prices on more than 60 drugs by .5% to 5%, for various drugs, including Xeljanz that treats rheumatoid arthritis and certain drugs that combat cancer such as Ibrance and Inlyta. 
What exactly accounts for these higher drug prices? 
In addition to pressures to recoup their losses on profits as a result of the pandemic and the toll it has taken  on the pharmaceutical industry, drug companies like Pfizer argue that these price increases are important in helping fund the continuation of medical innovation and breakthroughs to advance the healthcare industry.
One of the prime focuses of the Trump Administration had included aiming to cut down on prescription drug prices. In late 2020, Trump had issued several executive orders that were intended to create reductions in drug prices. However, these attempts have been impeded by federal and legal backlash, thwarting these attempts to lower drug prices.
As part of President-elect Biden's cabinet, one of its focuses will be on reduction of drug prices also enabling Medicare to have more control in negotiating drug prices. 
These increases in drug prices, while not excessively high or substantive, are still unfortunate pills to swallow (pun intended). The truth is drug prices in the U.S are already higher in this country as compared to others. These higher drug prices are due to lack of regulation of the pharmaceutical industry,  as drug companies in this country simply have more freedom to set higher prices. Again, the justification is that higher prices means more funding for medical innovations and potential cures for illnesses – Yes, but at the price of those who may need a drug now, and may have trouble affording it. 
To learn more about the reasons behind higher prescription drug prices in this country, check out the article, here.
If you feel overwhelmed or frustrated with exorbitant prescription drug prices, CareCard may help make drug prices more affordable for you. Get started with us today and learn your options.