Jul 01, 2022
Five Unsettling Facts About US Health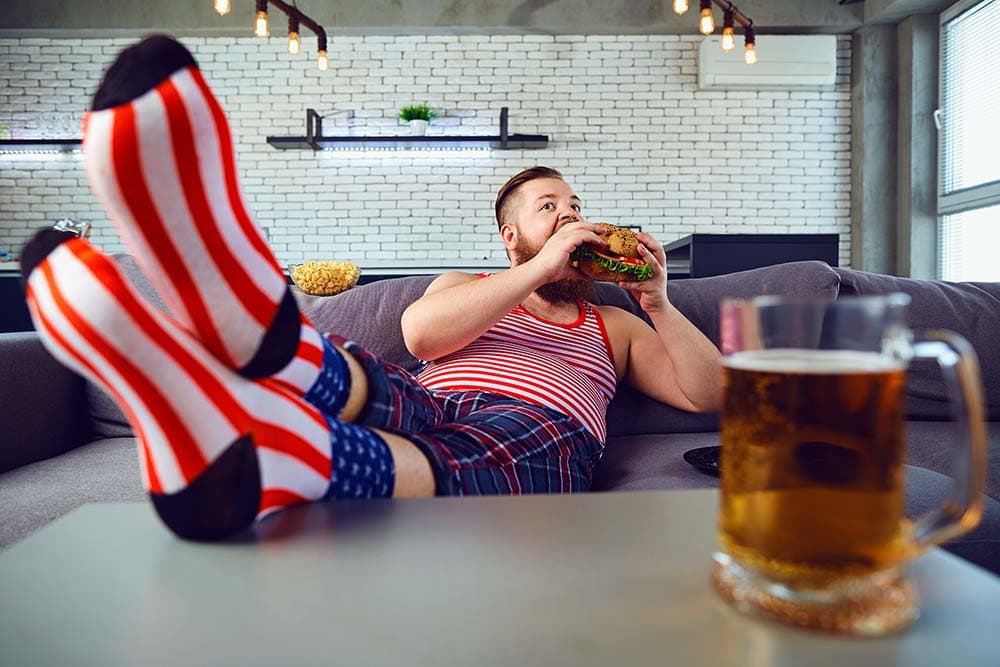 The United States is one of the richest countries in the world. But that doesn't mean Americans are the healthiest. 
Sure, modern-day science and social advancements have raised life expediency. However, studies show Americans continue to live shorter lives compared to other high-income countries. 
Why's that? People in the U.S. experience more illness and injuries and are generally more unhealthy than in other nations. We put together this list of pretty scary but important facts regarding Americans' overall health. 
Around 60% of Americans have a chronic disease
Chronic disease is a long-term, often incurable condition that requires continuous medical attention and can affect activities of daily living. Some can be immediately life-threatening, while others get progressively worse over time.
The most common chronic diseases in the United States are heart disease, hypertension, chronic obstructive pulmonary disease (COPD), cancer, diabetes, stroke, lupus, and arthritis. 
According to The Center for Disease Control and Prevention (CDC), six out of ten people in the United States have at least one chronic disease. Many of these conditions are preventable with lifestyle changes. 
There are a few key risk factors that make people vulnerable to chronic diseases, such as:
Smoking

Exposure to secondhand smoke

Poor diet 

Lack of physical activity 

Excessive alcohol use
Cardiovascular (heart) disease is the nation's leading cause of death
Heart disease refers to several heart-related conditions, such as coronary artery disease (CAD), arrhythmia, heart valve disease, and heart failure. Year after year, heart disease continues to be the leading cause of death in the United States. 
The top risk factors for heart disease include smoking and secondhand smoke exposure, obesity, unhealthy diet, and lack of physical activity. Changing these behaviors is critical in preventing and managing heart disease in the United States. One study found that participants with improved lifestyle habits lowered their heart disease risk by 46%. 
Obesity is an epidemic in America among all age groups
More Americans are considered obese than ever before. Since 1999, the obesity prevalence has risen from 30% to over 41%. In addition, childhood obesity is also on the rise, affecting 14.7 million children and adolescents.
With its continuous increase in numbers, obesity has become an epidemic in the United States and a significant contributor to several severe health conditions like heart disease, high blood pressure (hypertension), diabetes, stroke, and some cancers.
Opioid addiction and overdose have also become a prolonged epidemic in the US
Opioids include illegal drugs (heroin and synthetic opioids like fentanyl) as well as legally prescribed pain relievers (oxycodone, hydrocodone, codeine, and morphine). 
Prescription pain medicines are beneficial for managing pain when used correctly under a physician's direction. However, prescription opioids have a high risk of dependency and addiction, especially when misused.
In 2017, the United States Health and Human Services (HHS) declared a public emergency to combat the growing opioid crisis. More than 107,000 deaths from opioid overdose were reported from December 2020 to December 2021. 
As the country faces an increase in opioid abuse, it's essential for all of us to:
Only take medications as directed by our health care provider

Never take medicines that aren't prescribed to us

Never share our prescriptions with others

Consult with our doctor about prior abuse issues 

Seek resources available for substance abuse 
Depression affects over 21 million Americans
Major depression is one of the most common mental disorders. It affects over 8.4% of the adult population, making the United States one of the top countries with this mental health condition. 
Depression is often a comorbidity of other medical and mental illnesses and conditions. For example, statistics show that 50% of Parkinson's patients and 15% - 25% of cancer patients experience depression. In addition, depression usually co-occurs with anxiety disorders and substance abuse. 
Treatment for depression, including a combination of therapy, medication, and self-care, can be beneficial in managing the disease. However, over half of Americans don't receive treatment due to:
The stigma surrounding mental illness

Lack of affordability or health insurance

Lack of confidence in mental health treatment 

Lack of knowledge of where to go for help
If you or someone you know is suffering from depression or any other mental health illness, confidential resources are available to help you explore which treatment options will work best for you. Visit the Substance Abuse and Mental Health Administration's (SAMHSA) website or talk to your doctor to find resources near you.