Apr 20, 2023
How to Get Discounted or Free Flu Shots This Time of the Year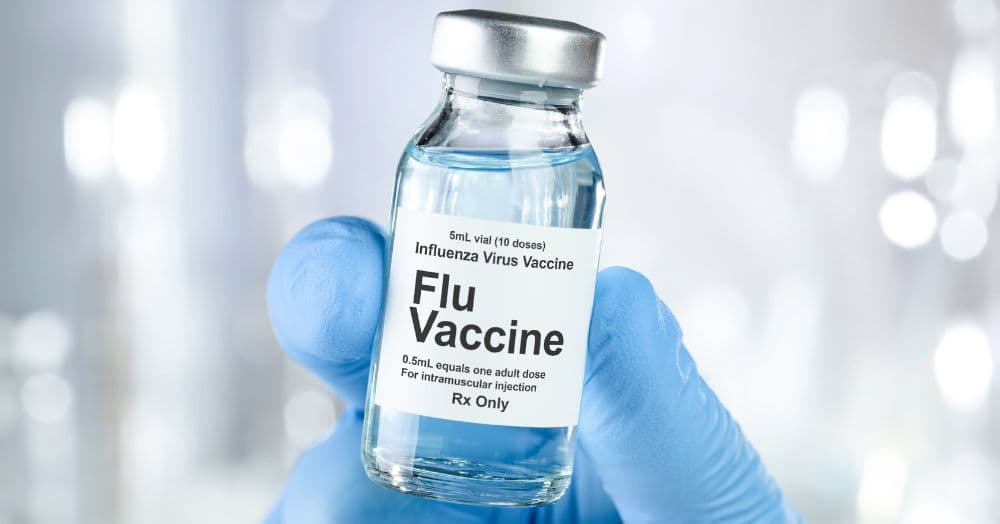 As flu season approaches, it's critical to take precautions to protect yourself and your loved ones from the virus. Getting a flu vaccination is one efficient approach to accomplish this. Flu vaccinations are a preventive measure that can help you avoid or lessen the severity of the flu if you become infected. This article will explain what flu vaccinations are, their benefits, why they are necessary, and how you may receive reduced or even free flu shots, specifically at CVS.
What exactly are flu shots?
Flu shots, commonly referred to as influenza vaccinations, are injections containing small amounts of dead or weakened flu viruses. These vaccines stimulate the immune system to develop antibodies capable of recognizing and combating the influenza virus. Flu shots are usually given in the arm and are advised for adults over the age of six months, including pregnant women, the elderly, and people with chronic health conditions.
Find the lowest price for your medications and get free instant savings coupons for your local pharmacy here.  No insurance or sign up is required.
The Advantages of Flu Shots
Flu vaccinations have various advantages, including:
Flu vaccinations are the most effective approach to avoid getting the flu or to lessen its severity if you do get it. They can help reduce the risk of flu-related complications like pneumonia, hospitalization, and even death, especially in high-risk groups.

Community protection: Getting vaccinated protects not just you but people around you. This is especially crucial for persons who cannot be vaccinated, such as infants under six months old or adults with compromised immune systems.

Cost-effective: Most insurance plans cover flu vaccinations, and many pharmacies and healthcare providers provide discounted or even free flu injections, making them a cost-effective alternative for flu protection.
Why Do You Need Flu Vaccinations?
Getting a flu vaccination is a preventative measure you can take to protect yourself and your community against the virus. When an infected individual coughs or sneezes, flu viruses can quickly spread through respiratory droplets. Fever, cough, sore throat, body pains, exhaustion, and headache are just a few of the symptoms of the flu. In severe situations, it can cause pneumonia, hospitalization, and even death, particularly in vulnerable populations such as small children, the elderly, pregnant women, and persons with chronic health conditions. You can dramatically lower your chances of becoming sick with the flu or experiencing severe symptoms if you do become infected by obtaining a flu vaccine. Flu shots are both safe and effective, thanks to rigorous study and testing. Annual flu vaccines are recommended by the Centers for Disease Control and Prevention (CDC) and the World Health Organization (WHO) as the best approach to avoid the flu.
CVS is an excellent place to obtain a reduced or even free flu vaccination. CVS is a well-known nationwide pharmacy chain that provides flu vaccines at a number of its locations nearby.
Examine your insurance coverage: Many insurance plans cover the cost of flu vaccines, so it's worth checking with your carrier to see if yours does. If your insurance covers flu shots, you may be able to receive one for free at CVS or another pharmacy.

Coupons and promotions: During flu season, CVS frequently runs promotions or offers coupons for flu vaccines. Keep an eye out for any discounts or specials on flu vaccines on their website, circulars, or social media accounts.

Medicare and Medicaid: If you have Medicare or Medicaid, you may be able to get flu vaccines for free or at a reduced cost at CVS or other pharmacies that accept these insurance plans. Medicare Part B pays the cost of flu shots, while Medicaid covers vaccines, including flu injections, for those who qualify. Check with your Medicare or Medicaid provider to confirm your coverage and eligibility for discounted or free flu vaccines.

Pharmacy rewards programs: Some pharmacies, such as CVS, have loyalty programs that give discounts or promotions on flu vaccines. Signing up for these programs may entitle you to discounted or free flu shots as part of their rewards or loyalty program.

Government-funded programs: In some circumstances, government-funded programs or efforts may provide qualified individuals with subsidized or free flu vaccines. In the United States, for example, the immunizations for Children (VFC) program gives immunizations, including flu injections, to eligible children who are uninsured, underinsured, or Medicaid-qualified. You can find out if you or your family members are eligible for such programs by contacting your local health department or healthcare practitioner.
Free CVS Flu Shots
CVS is dedicated to providing flu vaccines accessible and affordable to everyone. CVS provides free flu shots to eligible persons under certain conditions as part of their efforts to encourage flu prevention. In some situations, you may be able to get a free flu shot at CVS if you meet the following criteria:
If you have insurance that covers flu vaccines, CVS can bill your insurer directly, and you may be able to obtain a flu shot at no out-of-pocket expense to you.

If you have Medicare Part B or Medicaid, CVS can bill these programs directly for flu vaccines, and you may be qualified to receive a free flu shot.

You have a qualified health plan: Depending on the exact plan and coverage, CVS may provide free flu vaccines to individuals with qualifying health insurance.
It's crucial to remember that eligibility for free flu vaccines at CVS varies depending on things including insurance coverage, age, health plan, and other factors. For the most up-to-date information on their flu vaccination promos and qualifying conditions, check with your local CVS or their website.
CVS Pharmacy Schedule a pharmacy appointment Ages: Can vaccinate 3 years+ in most states Vaccination performed by: Certified immunizer Setting: Privacy curtain Don't wait until it's too late! Take action to protect yourself and your loved ones from the flu by getting a flu shot.