Apr 07, 2022
How to Get Relief from Nausea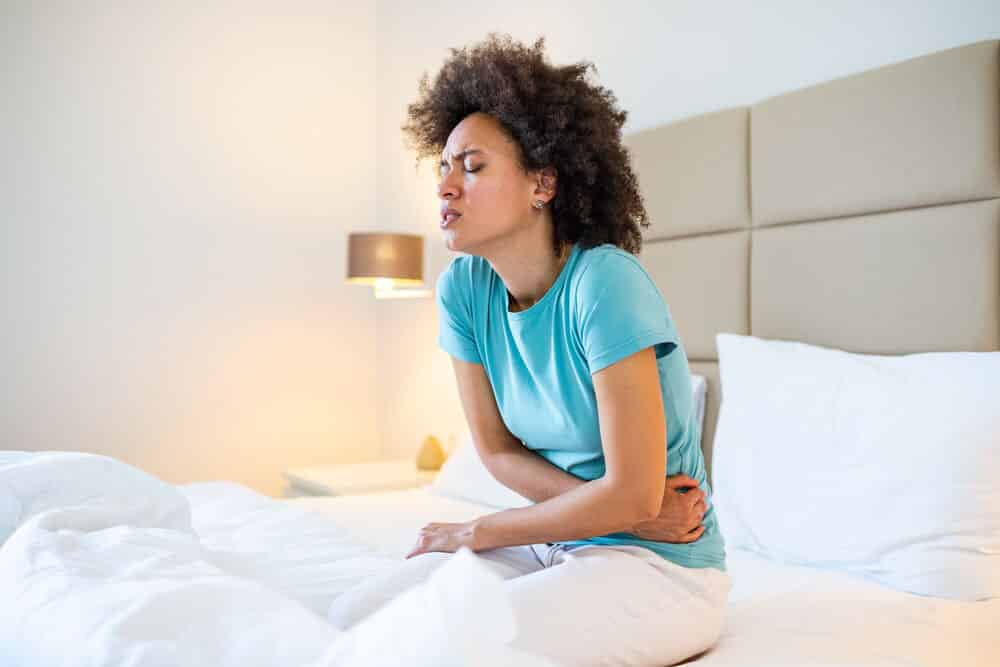 From dehydration to symptoms from a stomach bug, we all experience the unpleasant feeling of nausea from time to time in our lives.
Although it's usually not a serious concern, there are things you can do at home and medications (OTC and prescription) you should be aware of that can help relieve an uncomfortable upset stomach. 
We put together this guide to help you know the causes and treatments of nausea, and when you should seek medical attention for nausea. 
What is nausea?
Nausea is an uneasy, queasy feeling you get in your stomach that can lead to vomiting or feeling like you need to. This symptom can also make you feel weak and sweaty and leave you with no appetite. 
Causes of nausea
Feeling nauseous can stem from several different conditions and medical diseases, such as:
Motion sickness

Stress or anxiety

Migraines

Pregnancy

Hangovers from too much alcohol 

Irritable bowel syndrome (IBS), Crohn's disease, and other gastrointestinal disorders

Food poisoning 

Gastroesophageal reflux disease (GERD)

Influenza (Flu) or Norovirus (Stomach flu)

Certain medications: some blood pressure medicines like calcium channel blockers (CCB); antidepressants; antibiotics; and nonsteroidal anti-inflammatory drugs (NSAIDs)

Cancer treatments (chemotherapy) 

Inner ear issues 

Thyroid disorders
At-home nausea relief remedies
There are several things to keep in mind in your day to day life to prevent or ease the unpleasant sensations that nausea brings. 
Stay hydrated
Dehydration can cause nausea, and nausea can cause dehydration. When your stomach feels icky, it can be hard to eat or drink anything. 
However, it's essential to keep your body hydrated to help ease your nausea and prevent you from becoming severely dehydrated. You don't want to drink too much too fast because that can make you feel full and increase nausea. Take small sips of water, slowly, throughout the day. 
If water isn't appealing, try adding some fruit to flavor it. Herbal teas and tonic water are also good alternatives. 
Steer clear of soda 
Carbonated and sugar-filled drinks, like soda, can irritate the stomach, cause bloating, aggravate acid reflux and GERD, and leave you feeling even more queasy. 
Ginger
Ginger has been used for thousands of years in countries like India and China for nausea and other ailments. Today, ginger is beneficial in easing nausea in pregnant women and even cancer patients receiving chemo. 
In fact, a study done by The Nutrition Journal on pregnant women found that "ginger significantly improved the symptoms of nausea when compared to placebo." 
There are a few ways to consume ginger to receive the most benefits; ginger herbal tea, grating fresh ginger into hot water, using it in cooking, or eating it in candy form. 
Helpful tip: While ginger ale may have been a go-to when you were younger and had a stomach ache, it is the least effective way to help nausea. The carbonation in ginger ale can make your stomach feel worse, and most brand names have very little ginger. However, if ginger ale is the only way you can consume ginger, look for the brand with the highest amount of real ginger in it. 
Aromatherapy
While more research is needed, some studies support using essential oils to treat nausea. In particular, pregnant women, chemo patients, and those suffering from frequent stomach issues found these oils to be helpful:
If you are pregnant or nursing, you should always consult your doctor before trying alternative treatments. 
Go bland 
Feeling nauseous can leave you with little to no appetite. While it's important to try and eat something, there are a few ways to avoid feeling even worse afterward. 
Smells and the sight of certain foods can trigger nausea, so avoid cooking as much as you can

Opt for crackers, pretzels, cereal, and toast

Eat fruit, like bananas and applesauce 

Rice, potatoes, and noodles can help settle your stomach and are easy to prepare 

Chicken broth and soup are great options for hydration and nutrition 

Avoid foods packed with sugar

Avoid fried, greasy, fatty, and spicy foods

Avoid dairy like milk and ice cream (yogurt is ok!)
Nausea medications 
Depending on the cause of your nausea and vomiting, both OTC and prescription medications are available. 
Bonjesta and Diclegis
Bonjesta (extended-release) and Diclegis (doxylamine-pyridoxine) are the only two FDA-approved medications to treat morning sickness in pregnant women. 
Dramamine
Available OTC, Dramamine is an oral antihistamine used to prevent and treat nausea, vomiting, and dizziness from motion sickness.
Transderm Scop (Scopolamine patches)
This patch is intended for adults who experience motion sickness. Studies show that these patches work just as well as Dramamine but take effect quickly and last longer. Transderm Scop is only available by prescription. 
Emetrol
Also available OTC, Emetrol is free of antihistamines, alcohol, aspirin, and caffeine, making it safe for children. It calms the stomach and helps with nausea brought on by motion sickness, the stomach flu, and food poisoning. 
Cannabinoids
The FDA has approved two oral synthetic cannabinoids, Marinol (dronabinol) and Cesamet (nabilone), for chemo patients experiencing uncontrollable nausea and vomiting. 
Other prescription and OTC nausea medications 
There are a number of other medicines recommended to help alleviate nausea and vomiting. The most common are:
Always check with your doctor before starting any new medications, especially if you are pregnant or are taking other medicines. 
When to seek help 
If you are experiencing other symptoms in addition to nausea, there could be a more severe condition. For example, chest pains and nausea are common signs of a heart attack. Other medical ailments that can cause nausea along with other symptoms are:
Concussions

Encephalitis

Kidney failure 

Meningitis

Intestinal blockage
If you are experiencing nausea and any of the below, you should seek emergency immediately:
severe abdominal pain/cramping or pain that extends to your back

chest pain

blurred vision

high fever and stiff neck

confusion

excruciating headache

severe dehydration symptoms: dizziness, weakness, fatigue, dry mouth, excessive thirst, dark urine, or little or no urine output
Parents caring for children and babies with nausea should watch for dry lips and mouth, sunken eyes, lethargy, rapid breathing, and a sunken fontanelle (in infants).
You should consult with your physician if your nausea lasts more than a month or if you have nausea with unexplained weight loss.