Dec 28, 2022
Hydrocodone vs. Oxycodone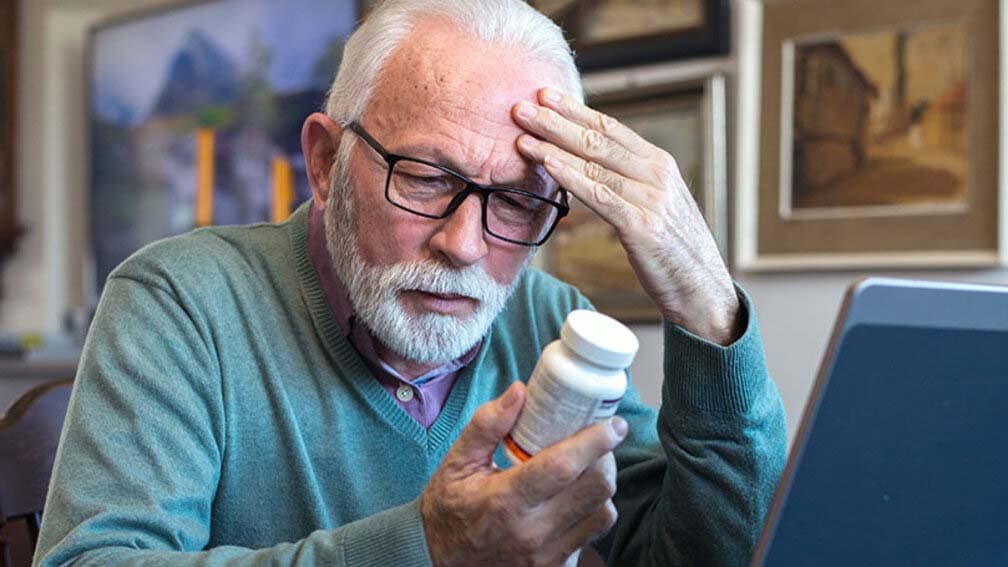 Hydrocodone and oxycodone are two common prescription medications to manage mild to severe pain. Unfortunately, they are both also considered to be highly addictive. 
It's essential to know about each drug, their similarities, and differences before taking them to see if either is the proper medication for you. 
Always consult your healthcare provider before starting any new medication.
Find the lowest price for Hydrocodone and Oxycodone here and get free instant savings coupons for your local pharmacy here.  No insurance or sign up is required.
What is hydrocodone?
Hydrocodone is a semi-synthetic opioid that often contains acetaminophen. It's often prescribed to treat pain from surgery or dental procedures. Some brand names that hydrocodone goes by are:
What is oxycodone?
Oxycodone is also a semi-synthetic opioid used to treat moderate to severe pain. It goes by these brand names:
Similarities between hydrocodone and oxycodone 
Side effects
People using hydrocodone or oxycodone often experience common side effects, including:
nausea

drowsiness

dizziness
Hydrocodone does have a higher chance of causing constipation and stomach pain. In comparison, people who take oxycodone experience more headaches and dizziness. 
Drug scheduling  
The United States Drug Enforcement Administration (DEA) categorizes drugs in one of five categories based on their medical use and dependency/addiction level. Both hydrocodone and oxycodone are considered Schedule II drugs- meaning they are considered addictive and dangerous. 
Risk of life-threatening breathing issues
Because they are both opioids, hydrocodone and oxycodone intensify the effects of other medications that slow brain function. 
Therefore you should never mix either (or any opioids) with alcohol, barbiturates, or muscle relaxants, as it could lead to such slow brain function it causes respiratory distress. 
Differences between hydrocodone and oxycodone
Source
Both opioids are synthesized in labs. However, oxycodone is derived from thebaine (a part of the poppy plant), while hydrocodone is derived from codeine.
Uses
Both medications treat severe pain caused by cancer, surgery, dental procedure, and injuries. However, since hydrocodone comes from codeine, it can also be used as a cough suppressant (hydromet).
Forms and strengths 
Oxycodone is available in 10, 20, 40, and 80 mg extended-release tablets or 5 mg immediate-release capsules. 
Hydrocodone comes in 2.5, 5, 7.5, and 10 mg extended-release tablets or capsules.
Both are also available in liquid form. 
Which medication works better for pain: hydrocodone or oxycodone?
Since hydrocodone and oxycodone both stimulate brain receptors to improve pain tolerance and decrease pain perception, they are both very effective in treating pain. Many studies find that one doesn't work better than the other. 
However, some who have taken both suggest oxycodone is a little stronger.
Final thoughts
Because hydrocodone and oxycodone are highly addictive, most healthcare professionals prescribe them only when other medications don't control pain.
Always take these medications as prescribed by your doctor, don't stop taking them abruptly, never share your pain medicines with others, or mix them with other substances. Most importantly, keep an ongoing, honest conversation with your healthcare provider. 
If you or someone you love is addicted to opioid pain medications, there are local and online resources available to help:
SAMHSA's National Helpline, 1-800-662-HELP (4357)
or visit theironline treatment center locator
At CareCard, we are passionate about helping make your prescription payments more affordable, saving you up to 85% on prescription drugs and medications. You can search for a medication coupon here and learn how CareCard can help make your medication payments more manageable.