Feb 19, 2021
Hydroxyzine for Anxiety : How It Works, Side Effects, and More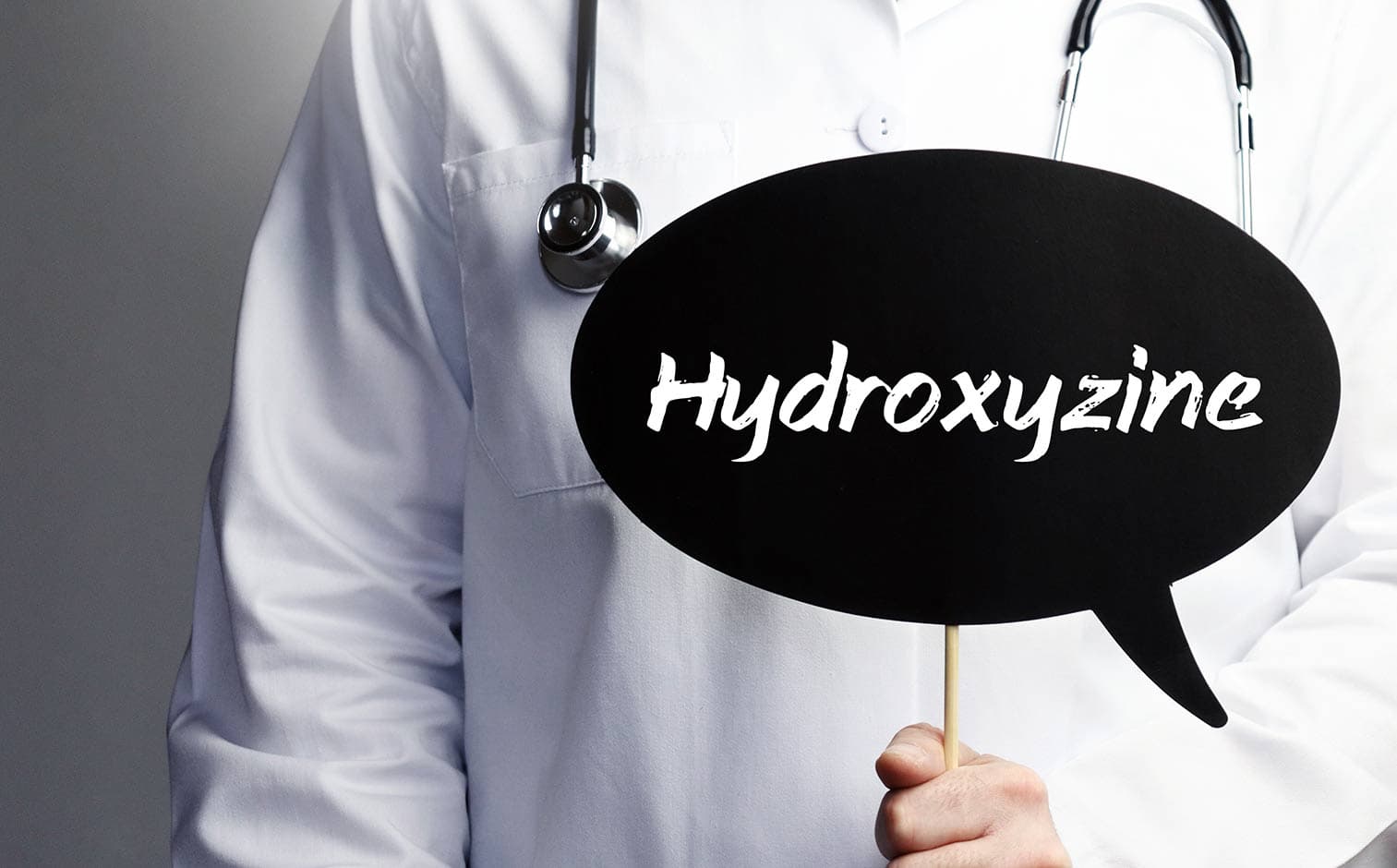 Are you or is someone you know struggling with anxiety? A common mental illness, it is in fact the most prevalent mental ailment in the United States, plaguing over 40 million adults, 18 and older. Characterized by overwhelming feelings of worry or fear, anxiety disorder can be frustrating to deal with and manage, and navigating options for treatment of it can unfortunately,  be equally as complicated.
To facilitate a better understanding of anxiety and available treatments  for it, let's focus our attention to Hydroxyzine, a common treatment for anxiety disorder.
We have put together this guide exploring the ins and outs of Hydroxyzine with all the information you need to know about this particular medication for anxiety.
Find the lowest price for Hydroxyzine and get free instant savings coupons for your local pharmacy here.  No insurance or sign up is required.
What is Hydroxyzine?
You are probably familiar with antihistamines like Benadryl and Zyrtec that you can easily find over-the-counter at your local pharmacy. Medications such as these are used to treat allergies and the symptoms that go along with them like nasal congestion, itchy, watery eyes and a runny nose. As an antihistamine, hydroxyzine actually belongs to the same class of medications as Benadryl and Zyrtec, but offers a different set of characteristics that make it well suited for treating anxiety. 
How Can Hydroxyzine Treat Anxiety? 
It all comes down to the way that hydroxyzine interacts with two fundamental chemicals in our bodies that regulate our mood and sleep behavior: histamine and serotonin. Simply put, an antihistamine blocks the effects of histamines in the body, helping you feel more relaxed and sleepy so you can fall asleep faster. You may recall how a medication like Nyquil that you take for the common cold or flu can make you feel sleepy. That is due to the fact it's an antihistamine. 
Since generalized anxiety disorder (GAD) includes problems with sleep and insomnia, hydroxyzine is typically used to treat GAD over other types of anxiety disorders. 
How Do You Take Hydroxyzine?
Generally, how you take a medication and how it comfortably fits into your life will impact whether or not it will be effective for you and your particular needs. Certain anxiety medications must be taken regularly on a daily basis, to effectively treat your symptoms, while hydroxyzine is a medication that you can take as needed. This means that you would take it upon feeling symptoms of anxiety to offer immediate relief. 
Keep in mind that it is not advised to take hydroxyzine long term. It is better suited as a medication that may offer relief for your symptoms of anxiety as you wait for other long-term medications you would most likely be taking on a regular basis, to start working. 
Of course, before you start any prescription treatment for anxiety, It is crucial that you consult with your healthcare physician. Your medications should be taken as your healthcare provider advises and in accordance to the instructions on the prescription label. 
Typically, adults are advised to take 50 mg to 100 mg up to 4 times daily, with or without food. Children should take a total of 50 mg daily in smaller, divided doses if they are under the age of 6. 
Note that depending on your particular response to the medication, and any side effects you may feel, your healthcare provider may adjust your dose. 
How Long Does it Take For Hydroxyzine to Treat Anxiety?
Hydroxyzine is a fast-acting medication that typically takes around 30 minutes for people to start feeling its effects and up to two hours for it to reach its maximum effect. As a medication that works quickly, you may feel any of its potential side effects appear more rapidly as well. 
What are Possible Side Effects of Hydroxyzine?
Possible side effects of hydroxyzine include drowsiness, dizziness, blurred vision, constipation or dry mouth. Note that any side effects you may feel are typically mild and will dissipate as your body adjusts to the medication.
If you are looking for more affordable options for prescription hydroxyzine to treat your anxiety, you can search for a hydroxyzine coupon here. CareCard can help you save up to 85% on your prescription medications. Learn how CareCard can help make your prescription medications more manageable.