Jan 04, 2022
Pandemic to Endemic: Learning to Live with COVID-19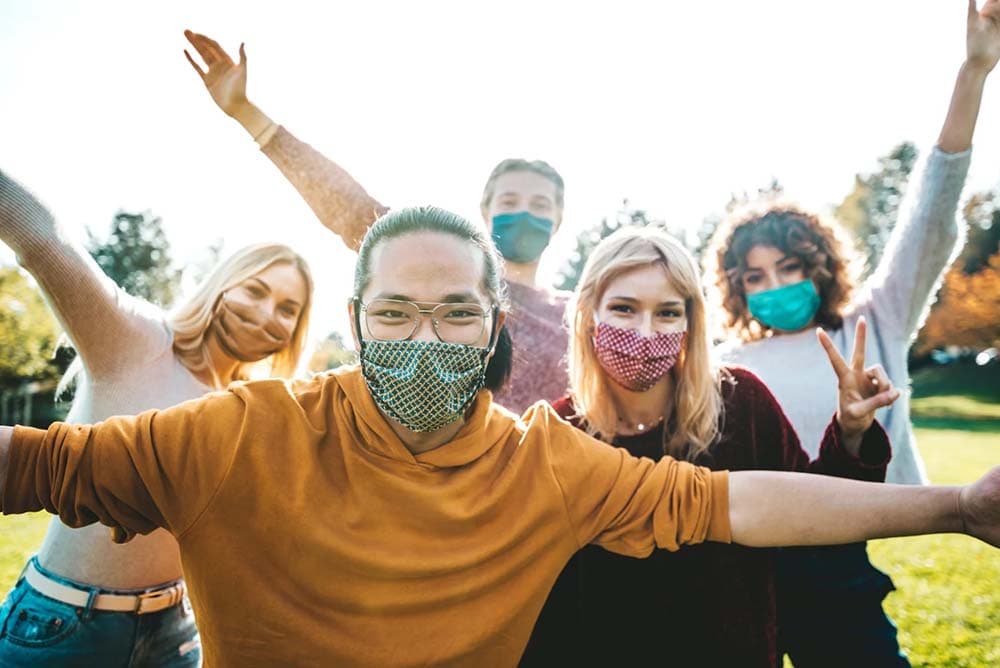 When the coronavirus essentially shut down most of the United States in March 2020, most of us didn't know for how long the pandemic would go on. As we approach the two-year mark, we see most of the world starting to ease up on restrictions and some even removing them altogether. 
However, things aren't quite back to normal. With new variants of the virus continuously emerging, it's evident that things aren't returning to the way they used to be, but rather evolving to a new normal. So what does this transition look like? What do we need to know about living with COVID-19?
History of pandemics
Covid-19 isn't the first time the world has been hit with a catastrophic outbreak. The earliest recorded pandemic occurred in 430 B.C. during the Peloponnesian War, eventually killing 2/3 of the population. Some of the worse pandemics, including Smallpox, The Black Death Plaque, and Third Plaque Pandemic, brought mortality rates of anywhere between 10% and 90% 
We can thank advancements in epidemiology that we no longer face the same dire consequences as our ancestors once did. However, as we have seen with Covid-19, pandemics can still significantly impact the world today. 
History has shown us that previously pandemics and epidemics have ended in one of two ways; 
All chains of transmission are closed off, driving cases to zero (i.e., Ebola epidemics to date) 

The disease becomes an endemic or an ongoing part of the infectious-disease landscape (i.e., tuberculosis) 
Some diseases, like smallpox, have been eradicated, but, for the most part, endemic diseases are here to stay. 
Moving forward with Covid-19
Endemic does not mean a disease becomes unmanaged but instead becomes more predictable about how it circulates among the population.  
Covid-19 may eventually become considered similar to common ailments like the cold or the flu. As it makes this shift, our outlook on the disease will also change; from once being a threat that defines society to a part of everyday life that we must learn to endure. 
What will our new normal look like? While it's hard to say for sure, there are some things we already see that seem to be here to stay. 
Remote/Work from home workplace
The pandemic severely disrupted the global labor market. Millions of people were furloughed or lost their job, while others found themselves rapidly adjusting to working from home as offices closed. 
As offices reopen, many companies are finding ways to adapt so their employees can continue to work remotely and keep meetings virtual. 
Some organizations are already planning to move to flexible workspaces after positive experiences with remote work during the pandemic. This move will help reduce the overall space used and bring fewer workers into offices each day.
Education experiences for children 
Along with the shut down of offices, the pandemic also forced schools to get creative and teach children virtually. According to the United Nations Educational, Scientific, and Cultural Organization, the Covid-19 pandemic impacted more than 1.2 billion children in 186 countries with school closures. 
While many children have returned to an in-school setting to some degree, the adoption of online learning seems to continue to stay post-pandemic. 
Even before the pandemic was on anyone's radar, education technology was already seeing tremendous growth. In 2019, investments into global learning technology reached over $18 billion, with a projection of $350 billion by 2025. It's safe to say Covid-19 brought a substantial surge in the use of language apps, online learning software, virtual tutoring, and video conferencing tools. 
Much like we see companies adjust, the same can be said for schools. While learning virtually comes with several challenges, many schools, universities, and colleges will weigh the benefits and most likely make changes to the future of learning-both in-person and online. 
Large-capacity events
When businesses started to reopen, we saw them limit the number of people allowed inside venues and spaces that didn't allow for proper social distancing. Once people worldwide became vaccinated, the rules around capacity started to somewhat relax.
In the future, we anticipate that venues will operate at full capacity with some updated protocols. These could include things like:
Masks

Time limits ( i.e., restaurants that need time to clean in between customers)

Social distancing (i.e., airport seating, check-out lines, etc. )
Mask requirements in certain settings
The Center for Disease Control and Prevention (CDC) has updated its masks recommendations a few times since the start of the pandemic. While wearing a mask is never a substitute for other disease prevention measures, like proper handwashing and staying home when sick, don't throw them out yet. 
As we settle into life after the pandemic, masks very well might be a requirement for specific settings like:
Hospitals

Long-term care facilities

Movie theaters

Indoor concert venues

Public transportation- trains, buses, taxi's, ride-share, etc

Other situations where social distancing can't be maintained
Final thoughts
While there are still a lot of unknowns about what the future holds and the permanent changes that will come, adjusting and adapting will be vital in learning to live with Covid-19. 
It's important to remember that adjustment is a process that can look different from person to person. This process is not set in stone nor well-defined, so patience and flexibility are essential. Avoid the what-ifs and focus on what you can control right now.