Apr 19, 2023
Healthcare
Prescriptions
Discounts
Prednisolone vs. Prednisone: What's the Difference?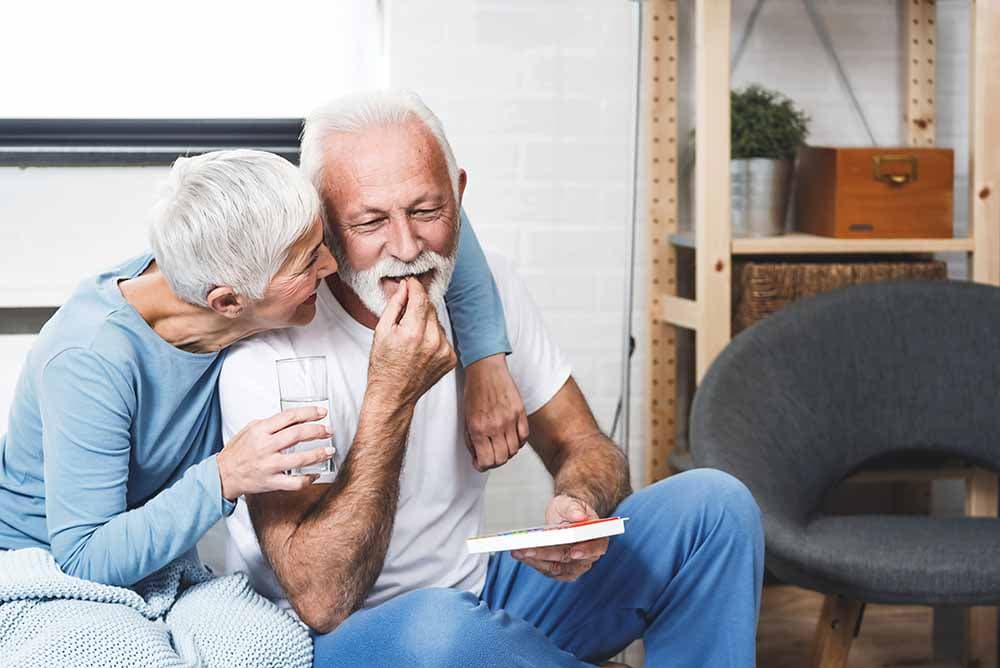 If you or a loved one have been diagnosed with an inflammatory condition or an autoimmune disorder, your doctor may prescribe a corticosteroid medication for treatment. 
Among the most commonly prescribed corticosteroids are Prednisolone and Prednisone. Although they have many similarities, they aren't the same medications. 
In this blog post, we will explain the differences between these two popular medications, their side effects, drug interactions, and other important information you need to know so you can have a better understanding about each of them.
Find the lowest price for Prednisolone and Prednisone here and get free instant savings coupons for your local pharmacy here.  No insurance or sign up is required.
What are corticosteroids?
Corticosteroids, or steroids, are synthetic versions of the cortisol hormone, which is usually produced by the adrenal glands in the body. 
Typically prescribed to reduce inflammation and suppress the immune system, Corticosteroids are used to treat both short-term and chronic conditions such as:
Allergies (hay fever)

Asthma

Hives 

Eczema

Gout

Inflammatory bowel diseases (IBD), like Crohn's disease and ulcerative colitis

Chronic obstructive pulmonary disease (COPD)

Autoimmune diseases, like Addison's disease or hypothyroidism

Multiple sclerosis (MS)
What are the main differences between Prednisolone and Prednisone?
While Prednisolone(Millipred) and Prednisone are both used to treat inflammatory and autoimmune conditions, chemically, they are different. 
Prednisone is a prodrug, an inactive medication that activates after the drug enters the body. Once the liver metabolizes Prednisone, it's turned into its active form, Prednisolone, to cross the cell membrane. 
On the other hand, Prednisolone is the active form of the drug and can immediately infiltrate the cell membrane to suppress inflammatory and immune response markers. 
In addition, both corticosteroids are available in different dosages and administration types. 
Prednisolone- Available in ophthalmic drops, injectable solutions, and oral formulations. Solutions come in 5 mg/ml, 10 mg/ml, and 15 mg/ml concentrations, whereas oral formulations are available in 5 mg tablets and 10 mg, 15 mg, and 30 mg disintegrating tablets.  

Prednisone- Available in oral (2.5 mg, 5 mg, 10 mg, 20 mg, and 50 mg tablets) and oral solutions. 
What are the side effects of Prednisolone and Prednisone?
Prednisolone and Prednisone have very similar side effects, including:
Acne

Insomnia

Weight gain

Fluid retention and swelling

High blood pressure

High blood sugar

Mood changes 

Muscle weakness

Stomach pain
When taken for an extended period or at a higher dose, more severe side effects may occur, such as:
Eye problems (like glaucoma or cataracts)

Bone loss 

Osteoporosis

Muscle weakness

Thinning of the skin 

Impaired wound healing

Pancreatitis

Behavior changes

Stomach ulcers

Heart issues, such as congestive heart failure (CHF) 

Growth suppression in children 
If you experience any of these, you should immediately seek medical attention. 
Do either Prednisolone or Prednisone have adverse drug interactions?
Both drugs have adverse drug interactions, so always discuss your medical history and current medication list with your healthcare provider before starting either.
Prednisolone and Prednisone can cause drug interactions when they are taken in combination with::
NSAIDs, such as Advil, Ibuprofen, and Meloxicam

Medications containing ritonavir, such as  Paxlovid and some HIV medications 

Immune suppressants, such as Prolia 

Diuretics (water pills), such as Torsemide

Azole antifungals, such as Ketoconzale

Certain diabetic (Type 2) medications, such as Metformin

Blood thinners (anticoagulants), such as Warfarin 

Live vaccines, such as the MMR (measles, mumps, and rubella) and rotavirus vaccines
Please note: this is not an inclusive list. Some supplements, vitamins, food, and beverages are known to have negative reactions when taken with Prednisolone and Prednisone. 
Can Prednisolone and Prednisone be taken together?
Since Prednisolone and Prednisone are in the same class of medications, they shouldn't be taken together. By taking them simultaneously, you will increase the risk of severe side effects without providing additional benefits. 
How much do Prednisolone and Prednisone cost?
Prednisolone and Prednisone have generic options, meaning most health insurance plans usually cover them. It's always best to compare your insurance plan's out-of-pocket prescription costs with a pharmacy savings card like CareCard. 
Which drug is more effective: Prednisolone or Prednisone?
These two drugs share similarities and effectiveness in treating various short-term and long-term health conditions. The most significant difference between Prednisolone and Prednisone is how they're taken. Reviewing options and costs with your physician can help you decide which is right. 
Since Prednisolone is the active form of the drug, it might be the preferred choice if you have impaired liver function. 
We are passionate about helping make your prescription payments more affordable, saving you up to 85% on prescription drugs and medications. You can search for a Corticosteroid coupon here and learn how CareCard can help make all your medication payments more manageable.