Nov 14, 2023
Are Prescription Discount Cards Legitimate?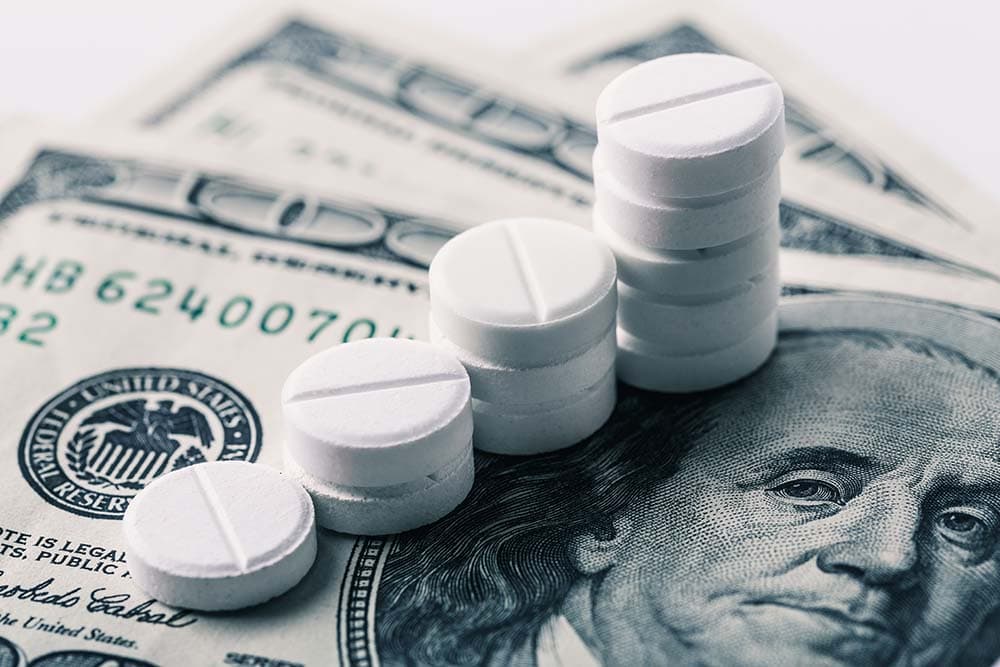 The high cost of prescription medications can be a major financial hardship for many people and their families. Prescription discount cards are becoming an increasingly popular way to reduce this burden. But are these discount cards legitimate, or do they fall into the category of too-good-to-be-true offers? 
In this article, we will explore the world of prescription discount cards, their benefits, concerns surrounding their legitimacy, and how to distinguish between trustworthy and questionable options.
Understanding Prescription Discount Cards
What Are Prescription Discount Cards?
Prescription discount cards, also known as pharmacy discount cards, are membership programs that offer discounts on the retail prices of prescription medications. These cards are usually free and available to anyone, regardless of health insurance status.
How Do They Work?
To benefit from a prescription discount card, individuals present it at a participating pharmacy when purchasing their medication. The discount is then applied, reducing the out-of-pocket cost. These cards often cover a wide range of brand and generic prescription drugs and are accepted at numerous pharmacies across the United States.
Benefits of Prescription Discount Cards
One of the primary advantages of prescription discount cards is cost-saving. Individuals can access discounts of up to 85% on their prescription costs using discount cards like CareCard, making medications more affordable. In addition, the convenience of using these cards at a vast network of pharmacies makes them a practical choice for many.
Legitimacy Concerns
Despite their potential benefits, prescription discount cards have faced skepticism. Some individuals are concerned about their legitimacy, fearing that they may be scams or fraudulent schemes. 
To ensure the legitimacy of prescription discount cards, regulations are in place. While these can vary from state to state, marketing, advertising, and limitations regulations are set for these cards to give users confidence in their authenticity.
Research and Verification
It is essential for individuals to research discount card providers thoroughly. Verifying the authenticity of a discount card can safeguard against potential scams.
Common Scams and Red Flags
Understanding the warning signs of fraudulent discount card offers empowers individuals to protect themselves from potential scams. 
Some common signs that a pharmacy discount card might be a scam:
Asking for credit card/other type of payment- Most prescription discount cards are free. 

Promising health coverage- It's critical to know the difference between full health insurance and pharmacy discount cards.

Unable to check costs of medications- All legitimate companies should allow you to look up the discounted costs of your prescription before having to sign up for their card. 
Comparing Prescription Discount Cards
To make an informed choice, individuals should compare different discount card programs and consider various factors before selecting a card that suits their needs. 
Some things to consider when choosing a prescription discount card: 
Do they offer discounts on brand, generic, or both types of medications? Are your current prescriptions on the list?

Which pharmacies accept the prescription discount card? Does your current pharmacy accept it? Are there other local pharmacies that accept it?
Consulting Healthcare Professionals
While prescription discount cards can offer significant savings, it is important to consult your healthcare professional or pharmacist before making changes to medication regimens. Ensuring the safety and effectiveness of medications should remain a top priority.
Real-World Experiences
"I've been using CareCard for years to help my patients save on their prescriptions. As a physician it's important to me to make sure my patients are getting the best possible care but I also understand that health care costs can be a major burden. That's why I always recommend CareCard to my patients. " Dr.Bob
Real-life stories of individuals who have benefited from legitimate prescription discount cards are reassuring examples of their authenticity and effectiveness.
At CareCard, we believe every person (and pet) in America should have access to affordable medications. That's why we partnered up with over 60,000 pharmacies nationwide to bring you the best price on your prescriptions, regardless of income or insurance status. 
FAQs
How do prescription discount cards work?
Prescription discount cards offer discounts on the retail prices of prescription medications. Users present the card at participating pharmacies to receive reduced prices on their prescriptions.
Are all prescription discount cards legitimate?
No, not all prescription discount cards are legitimate. It is crucial to research and verify the authenticity of the card provider before using it.
What should I watch out for when using a discount card?
When using a discount card, be cautious of offers that seem too good to be true. Watch out for red flags, like the company asking for payment information,  and verify the provider's legitimacy.
Can I use a discount card with my insurance?
No, these cards can't be combined with your existing health insurance plan but rather used in place of. You can use prescription discount cards, like CareCard, regardless of your insurance coverage. 
How can I find a reliable discount card provider?
To find a reliable discount card provider, research different options, read reviews, and consider well-established programs like CareCard that adhere to regulations and provide proven benefits.
Conclusion
In conclusion, prescription discount cards can be a legitimate and valuable resource for individuals seeking to reduce their prescription medication costs. By understanding how these cards work, researching providers, and being aware of common scams, individuals can confidently use discount cards to save on their medication expenses. 
Want access to the lowest prices on your prescriptions? Download the Carecard mobile app today to start saving up to 85% off medications.