Jul 06, 2022
Prescription-Filling: Pharmacies in Temecula, CA 92591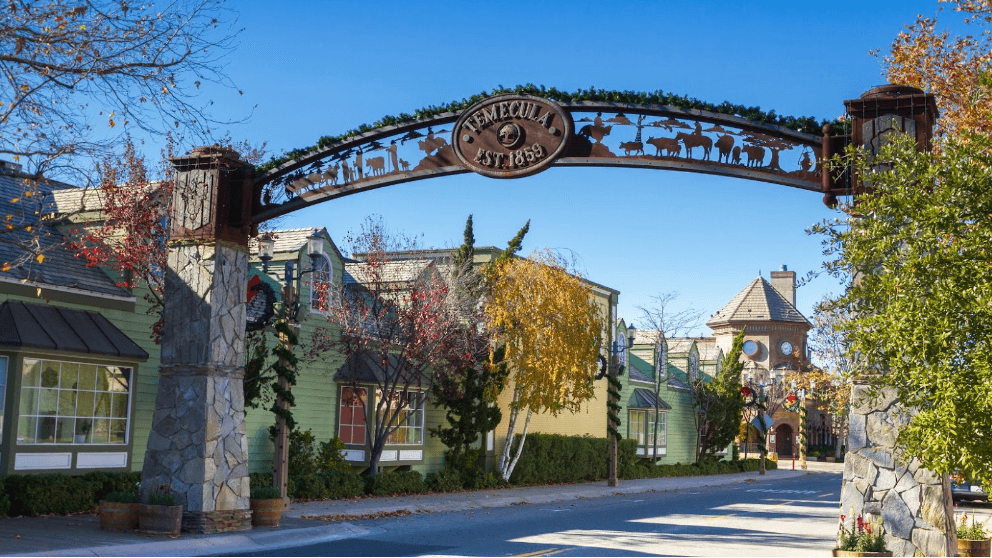 Most pharmacies in the United States are happy to fill any prescription you have, so long as it's not for expensive medication or a drug that they don't sell. 
Luckily, there are pharmacies near Temecula that you can use for most doctor-prescribed medications and even over-the-counter drugs. 
These pharmacies allow you to buy all prescription drugs without waiting days for them to arrive at your home. Keep reading, and we'll tell you more about which pharmacies in Temecula you can use for prescriptions when one is unavailable nearby!
If you're looking for a pharmacy in Temecula, CA 92591, that can fill your prescriptions; you've come to the right place. Here are some of the best pharmacies in the area:
Rite Aid Pharmacy
Rite Aid is a chain of pharmacies that has locations throughout the United States. They carry a wide variety of prescription drugs, including the many off-patent medicines your doctor prescribes for you. They also offer a lot of over-the-counter medications and personal care items, as well as plenty of other services like filling out forms for healthcare providers and processing payments for prescriptions. 
Find a Rite Aid Pharmacy near you:
Rite Aid Temecula 39782 Winchester Road, Temecula California 92591
CVS Pharmacy
CVS Pharmacy has a wide variety of medications, and they're open 24 hours, seven days a week although their pharmacy hours may differ. They also have locations nearby in Temecula, CA. This pharmacy is one of the best in the area for filling prescriptions and can provide for all your medical needs.
With or without insurance plans, you can save on prescription medications with CareCard. CareCard unlocks the best prices at 60,000+ pharmacies. 
Contact CVS Pharmacy near you:
CVS Temecula 31771 Rancho California Rd, Temecula California 92591
CVS Temecula 29676 Rancho California Rd, Temecula California 92591
CVS Temecula 40365 Winchester Rd, Temecula California 92591
Walgreens Pharmacy
Walgreen pharmacies are some of the most established pharmacies serving Temecula, CA. This is because of their over-the-counter and prescription medication selection and the wide range of services they offer. 
Walgreens also offers many different medical and health services, such as flu shots, physical examinations, and even on-site pharmacists. Walgreens is an excellent option for prescriptions if you live in Temecula.
Contact Walgreens Pharmacy near you:
Walgreens Temecula 29910 Murrieta Hot Springs Rd, Ste A, Murrieta California 92563
Walgreens Temecula 40420 Murrieta Hot Springs Rd, Murrieta California 92563
Walmart Pharmacy
Walmart is another option for getting your medications for all sorts of conditions, from colds to HIV. 
With Walmart Pharmacy, you'll find a wide variety of medications at competitive prices by filling your order online. 
The good news is that this pharmacy not only ships prescriptions straight to your door but also offers free delivery in Temecula when you spend $50 or more. 
It's easy to order through their website with the ability to start an auto-refill so that you never have to worry about missing a refill! Another great thing about Walmart Pharmacy is that they offer a prescription delivery service nationwide! 
You can have your prescription delivered right to your home or place of business and pay the same price as if you had picked it up yourself. This makes it easy to get any medication when you are on the go.
Find the nearest Walmart Pharmacy in Temecula:
Walmart Temecula 32225 Temecula Pkwy, Temecula California 92592
Other options in Temecula
If your doctor prescribes certain medications or if you need a drug that the local pharmacies don't carry, you can travel out of the area to purchase it. These options are a bit more pricey than your regular pharmacy, but they will allow you to get what you need without waiting for days. 
Rite Aid Pharmacy (also located in Temecula) - this store has prescriptions for most of the drugs that you might need from your doctor and even some over-the-counter medicines. 
CVS Pharmacy (located in Murrieta) - this store carries prescriptions for most of the same drugs that are available at Rite Aid and some other medications.
Walgreens Pharmacy (also located in Temecula) - this pharmacy carries prescriptions for many of the same drugs found in Rite Aid and CVS Pharmacy, in addition to a few others, like ibuprofen or cold medicine.
Which pharmacy can you use for your doctor's prescriptions in Temecula, California?
If you live in Temecula and your doctor prescribes a medication that you can't get locally, the first pharmacy that comes to mind is Rite Aid. There are a few reasons why Rite Aid is the best option for filling prescriptions in Temecula:
They carry many prescription products and offer healthcare products

They have locations all over the United States
However, CVS Pharmacy might be a better option if you live outside of Temecula and need prescription refills. CVS has pharmacies located all over the country, so there will likely be one nearby where you can fill your prescriptions. Also, they are able to sell drugs not sold by most other pharmacies in the area. While there might be some restrictions on which drugs they'll sell or how much they'll sell them for, this pharmacy should do the trick!
Finally, Walgreens is another option for those who don't have time to drive out of town for their prescriptions. Walgreens carries more than just drugs; they carry beauty products as well as various other retail items. This makes it an ideal place for people who want to buy something when filling their prescriptions.