Mar 27, 2023
What Are the Most Effective Painkillers for Cats?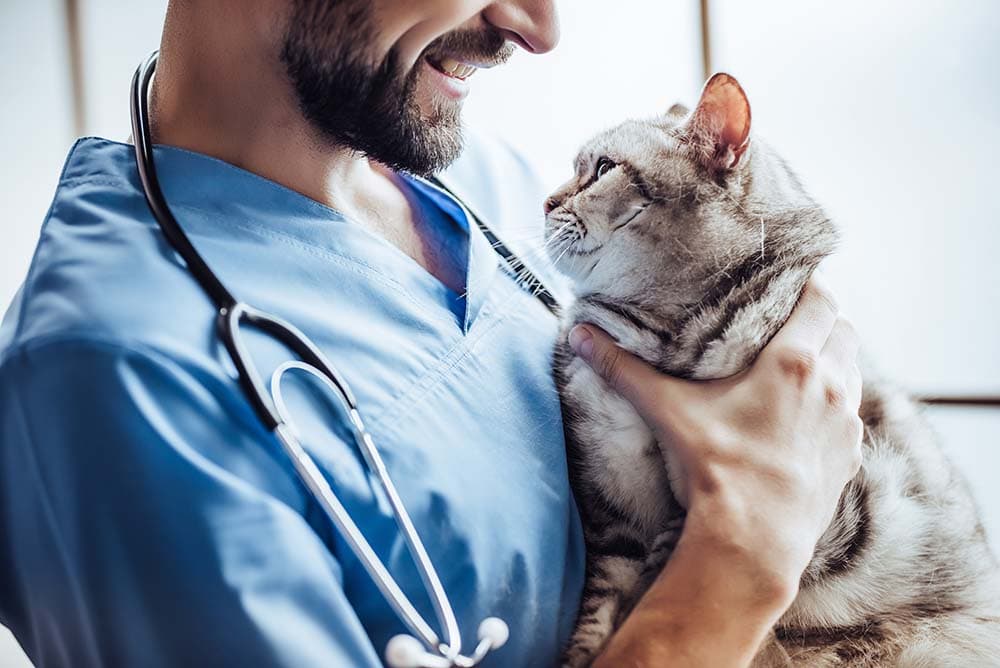 It is no fun to watch your beloved cat suffer from pain. Whether it's due to an injury, surgery, or chronic illness, it can be hard to know the best course of action when your feline friend is hurting. 
Fortunately, there are several medications to help manage your cat's pain safely and effectively. Knowing the most common painkillers for cats is key to helping keep your fur baby happy and healthy.  
(Never give your cat any medications, prescribed or over-the-counter, unless instructed to by your veterinarian) 
How to tell your cat is in pain
Recognizing your kitty's pain is critical to keeping them healthy and addressing any underlying illnesses. While some signs might be obvious, like limping or stiffness, cats are less likely to show outward pain signs, especially chronic pain, than other animals as a survival mechanism. 
So, what are some ways you can tell if your feline is hurting? The most common signs a cat is in pain include:
Eating less 

Sleeping more

Resisting being picked up

Becoming less engaging 

Withdrawing or hiding 

Aggression and increased irritability 

Decrease in grooming themselves OR increase in specific areas

Changes in personality and behavior patterns 
If your cat shows any of these signs, it's best to get them checked out by your veterinarian as soon as possible. 
The most effective painkillers for cats
Different pain medications are used for different types of pain in cats. To create a safe and effective pain treatment plan, your vet will evaluate the type and severity of your cat's pain as well as look at their overall health.
Nonsteroidal Anti-Inflammatory Drugs (NSAIDs) 
OTC nonsteroidal anti-inflammatory drugs (NSAIDs), such as Advil and Tylenol, can be very harmful and even deadly for felines. Therefore, they should never be given unless directed by your vet for specific circumstances and at an extremely low dose. 
Prescription NSAIDs are a much safer option and work by reducing inflammation and blocking the body's production of enzymes that cause swelling and discomfort. There are two FDA-approved NSAIDs for cats, Metacam (meloxicam) and Onsior (robenacoxib). 
Opioids 
Opioids are a more powerful pain reliever that treats moderate to severe pain in cats. In addition, opioids can manage your kitty's chronic pain. They work by blocking nerve signals from reaching the brain, thus reducing the sensation of pain. 
The most common opioids prescribed to cats are butorphanol, Morphine, hydromorphone, methadone, and fentanyl. In 2022, the FDA approved Zorbium (buprenorphine transdermal solution), an opioid applied to a cat's skin, for pain management after surgery.  
Like when taken by humans, opioids should be given to cats with extreme caution and only under a vet's care. 
Other drug options
Some medications used for other conditions or illnesses have been found to offer pain relief to animals, including cats. These prescription drugs include:
Final thoughts
Managing your cat's pain can be challenging, but it doesn't have to be overwhelming. When given correctly, several types of painkillers for cats can treat both acute and chronic conditions with minimal risk of side effects. 
Most human pain medications aren't safe for cats, so it's important to remember never to give your pets any medicine without consulting your veterinarian first. 
At CareCard, we are passionate about helping make you and your family's prescription payments more affordable. Learn how CareCard can help make you save money on your pet's medications!