Jun 15, 2023
Healthcare
Prescriptions
Discounts
What Is a Lisinopril Cough?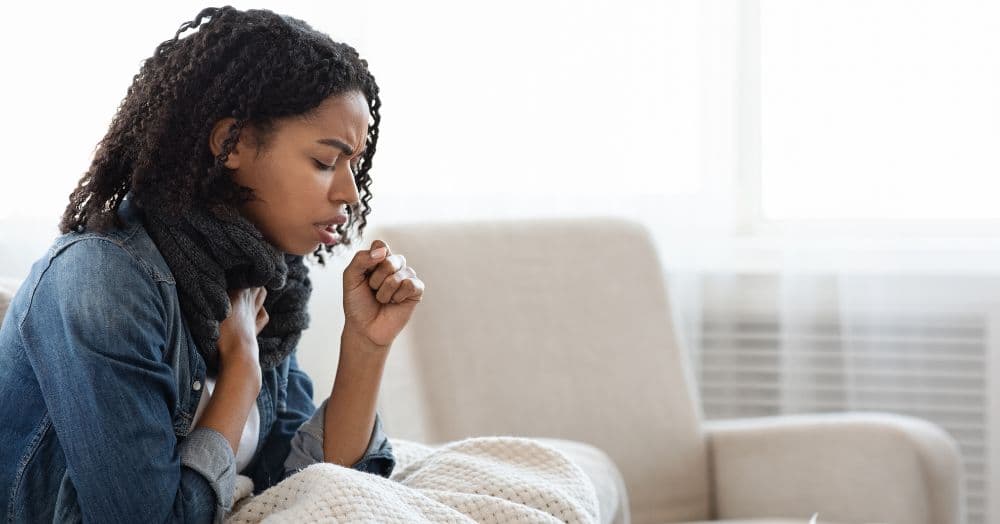 Lisinopril cough is a well-known adverse effect of the medication Lisinopril, which is often used to treat hypertension (high blood pressure) and heart failure. While Lisinopril is generally effective in managing these conditions, a persistent dry cough can occur in some individuals taking this medication. In this article, we will explore the causes of a Lisinopril cough, factors that increase the risk, and effective treatments for managing this troublesome side effect.
Discover the best prices for Lisinopril and access free instant savings coupons for your local pharmacy using our exclusive prescriptions discount card. No insurance or sign up is necessary.
Always seek advice from your healthcare provider before commencing any new medication regimen.
What causes a Lisinopril cough?
Although the specific origin of a Lisinopril cough is unknown, it is thought to be connected to the medication's action on the angiotensin-converting enzyme (ACE).  Lisinopril is an ACE inhibitor that works by relaxing blood vessels, which helps lower blood pressure. However, it also affects other substances in the body, such as bradykinin, a compound involved in cough reflexes.
When Lisinopril inhibits the breakdown of bradykinin, it can accumulate in the lungs and airways, leading to irritation and triggering a persistent cough. This type of cough is often dry and non-productive, meaning it doesn't produce phlegm or mucus.
Factors that Increase the Risk of Lisinopril Cough
Not everyone who takes Lisinopril will develop a cough, but certain factors may increase the likelihood of experiencing this side effect. These risk factors include:
Female gender: Women tend to have a higher risk of developing a Lisinopril cough compared to men.

Age: Older individuals, especially those over 65 years, may be more susceptible to experiencing a Lisinopril cough.

Genetics: Certain genetic variations may influence an individual's likelihood of developing a cough while taking Lisinopril.

Duration and dosage: Long-term use of Lisinopril and higher doses may increase the risk of developing a cough.
Effective Treatments for Lisinopril Cough
If you experience a persistent cough while taking Lisinopril, it is essential to consult your healthcare provider. They may recommend the following treatment options:
Medication adjustment: Your healthcare provider may adjust the dosage of Lisinopril or switch you to an alternative medication that doesn't cause a cough.

Cough suppressants: Over-the-counter cough suppressants, such as dextromethorphan, can help alleviate the symptoms of a Lisinopril cough.

Discontinuation of Lisinopril: In severe cases where the cough persists and significantly affects your quality of life, your healthcare provider may consider stopping Lisinopril and prescribing an alternative medication.
For more information on Lisinopril and its effects, you can refer to this comprehensive guide "What You Need to Know About Lisinopril." It provides additional insights and guidance for individuals using this medication.
While Lisinopril is an effective medicine for treating hypertension and heart failure, the Lisinopril cough can be a bothersome side effect for some individuals. Understanding the causes, risk factors, and available treatments can help you manage this condition effectively. If you experience a persistent cough while taking Lisinopril, consult your healthcare provider to explore appropriate solutions and improve your overall well-being.