Oct 13, 2021
What You Need to Know About Cialis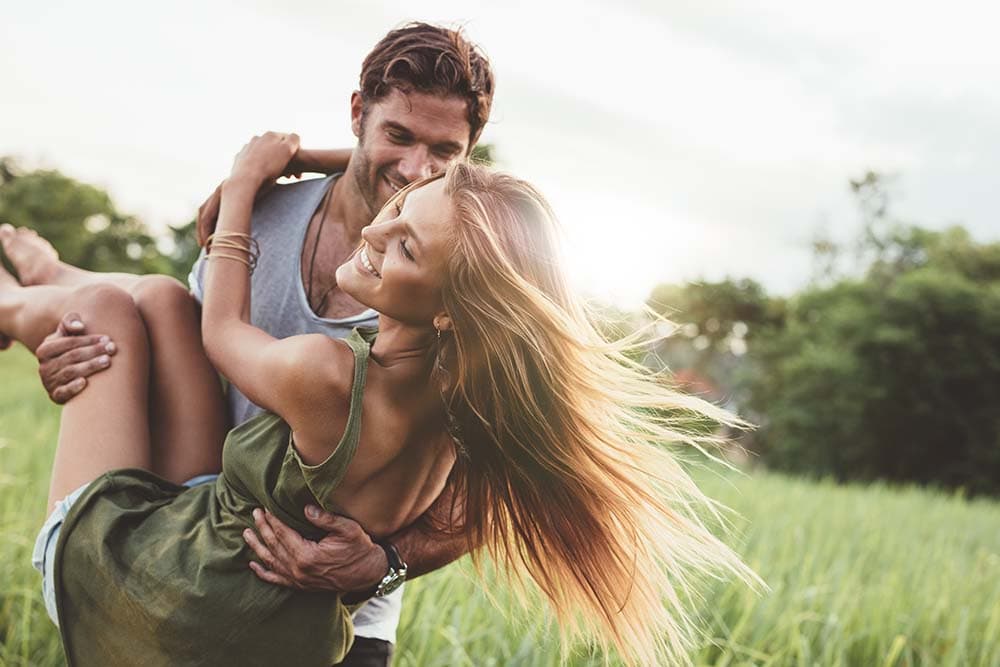 Cialis (also marketed under the generic name, Tadalafil) is commonly prescribed to treat sexual function problems in men. It can also be used for the treatment of an enlarged prostate (BPH). 
If you or someone you know is suffering from incompetence, erectile dysfunction (ED), or BPH, Cialis may help. Use the below information as a guide to help you determine if Cialis could be the right drug for you, but always consult with your physician before starting any new medications.
Incompetence, Erectile Dysfunction, and Enlarged Prostate
Incompetence is a term that is sometimes used interchangeably with Erectile Dysfunction. They both are defined as a condition in which men cannot obtain and keep an erection firm enough for sexual intercourse. 
It is common for men to experience problems with erections from time to time. However, when it's progressive or consistent during sexual intercourse, you should see a healthcare professional. The National Institute of Diabetes and Digestive and Kidney Diseases reports that ED affects around 30 million men in the United States. 
Benign prostate hyperplasia (enlarged prostate or BPH) is a noncancerous prostate enlargement obstructing urine flow through the urethra. Harvard Health suggests that it is the most common prostate problem in men over 50 years old, and by the time a man reaches 60, he has a 50% chance of suffering from BPH. 
BPH causes prostate cells to constantly multiply and the urethra to narrow. The bladder muscle may gradually become thicker, overly sensitive, and unable to overcome the added pressure. Urine remains in the bladder as a result and is not entirely emptied.
Causes, Complications, and Symptoms 
Erectile Dysfunction 
Several factors can contribute to ED, including physical and emotional disorders. However, men with one or more of the following are at high risk of developing ED:
Over the age of 50

Having diabetes, high blood pressure, high cholesterol, or cardiovascular disease

Smoking

Heavy drug or alcohol use

Overweight

Limited or no physical activity
Symptoms of ED include:
The ability to get an erection sometimes, but not every time you want to have sex

The ability to get an erection, but it does not last long enough for fulfilling sex

Unable to get an erection at all
Even though ED isn't life-threatening, it can sometimes be an early sign of a more serious health problem. Therefore, seeing your healthcare provider as soon as possible is critical. Complications that can result from ED:
An unsatisfactory sex life

Stress/anxiety/depression

Embarrassment or low self-esteem

Issues with relationship

The inability to get your partner pregnant
Enlarged Prostate
While the exact cause of prostate enlargement is unknown, there are factors linked to aging and changes in the cells of the testicles that may play a role. 
Symptoms of BPH/enlarged prostate are:
A weak/slow urinary stream

Feeling like the bladder is never empty

Difficulty starting urination

Frequent urination(especially at night)

Feeling the need always to urinate

A urinary stream that starts and stops

Straining to urinate

Continued dribbling of urine after going 

Returning to urinate again minutes after finishing
Since the bladder does not empty, there is an increased risk of developing urinary tract infections. Other serious complications can develop over time, including:
Bladder stones

Blood in the urine

Incontinence

Acute urinary retention (inability to urinate)

Bladder and/or kidney damage (rare cases)
If you suddenly have the inability to urinate you should seek medical care immediately. 
What is Cialis, and How Does it Work? 
Cialis belongs to a group of medicines referred to as phosphodiesterase-5 enzyme (PDE-5) inhibitors. For those with ED, Cialis helps to relax certain muscles and blood vessels, which increases blood flow to the penis during sexual stimulation to help with an erection. 
Cialis was also the first ED medication approved for treating BPH. This medication increases cyclic guanosine monophosphate (cGMP) levels, which help relax muscle cells in the bladder and prostate.
How Do You Use Cialis to Treat Erectile Dysfunction and Enlarged Prostate?
It is essential that you first consult your healthcare provider before starting any new prescription medication. Also, always be sure to carefully follow the recommendations of your health care provider, use Cialis as instructed and as per the directions on the prescription label. 
Cialis should be taken by mouth, as directed by your doctor. Do not take more than once a day. It's recommended that you swallow this medication whole. However, immediate-release tablets can be split or crushed. You may take this medication with or without food. 
How Quickly Does Cialis Start Working?
Cialis can start taking effect as quickly as 30 minutes after taking it. It can take longer for some people and, on average, it takes up to 2 hours to reach full effect. 
What are the Side Effects of Cialis?
It is possible to experience side effects when using Cialis. Contact your doctor if any of these symptoms worsen in severity or continue for a prolonged period of time.
Common side effects include:
Headache

Heartburn or indigestion

Nausea

Diarrhea

Flushing

Pain in the stomach, back, muscles, arms, or legs

Cough
Serious side effects can also occur. If you experience any allergic reactions, hives, difficulty breathing, swelling of your face, lips, tongue, or throat, seek medical attention immediately. 
You should also seek emergency medical treatment right away if you experience:
Sudden loss of some or all of your vision 

Sudden decrease or loss of hearing 

Ringing in the ears

Dizziness
You should always disclose to your healthcare provider all other medications you are taking before starting Cialis. When taing in combination with  nitrates, it can cause a severe drop in your blood pressure (such as nitroglycerin and isosorbide). 
Final Thoughts
Cialis may be the best treatment for you or someone you know who suffers from incompetence/ED and/or an enlarged prostate.
At CareCard, we are passionate about helping make your prescription payments more affordable, saving members up to 85% on prescription drugs and medications. You can search for a Cialis coupon here and learn how CareCard can help make your medication payments more manageable.