Aug 09, 2022
Healthcare
Prescriptions
Discounts
What You Need to Know About Oral Thrush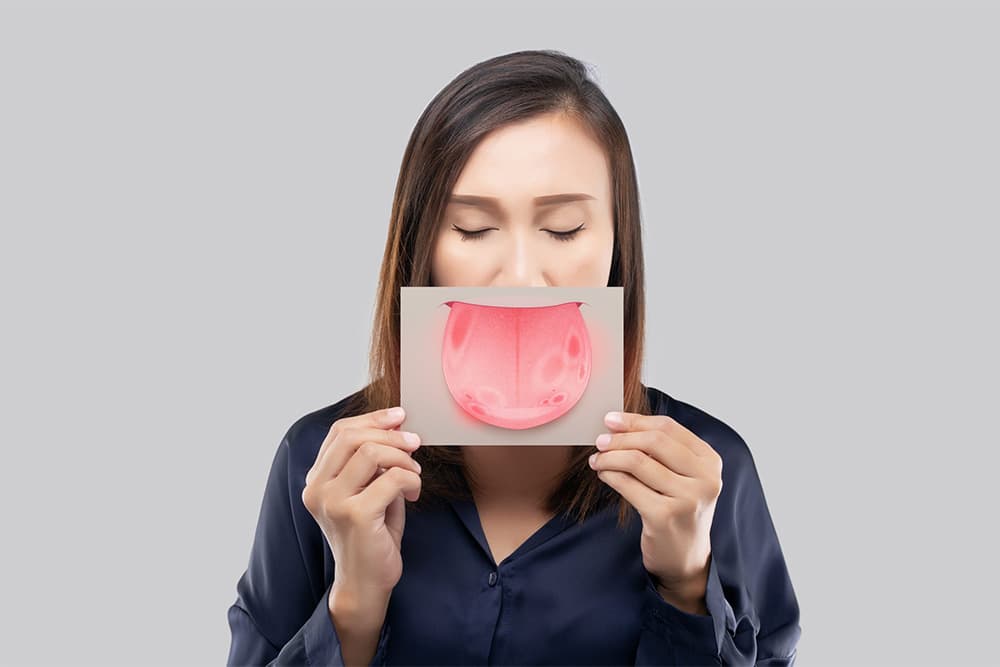 Oral thrush (aka oropharyngeal candidiasis or oral candidiasis) is an infection in the mouth caused by an overgrowth of the fungus, Candida albicans (a yeast).
While thrush can develop in different parts of the body, oral thrush is the most common fungal infection in babies and adults with suppressed immune systems. 
What causes oral thrush?
It's normal to find small amounts of candida throughout the body; mouth, throat, skin, digestive tract, and vagina. The human immune system fights harmful organisms and keeps good and bad bacteria in harmony. 
However, oral thrush can develop when certain medical conditions, medications, and treatments disrupt that balance in your mouth. 
Who is at risk of developing oral thrush?
People with one or more of the following are at an increased risk of developing oral thrush:
Weakened immune system in infants and older adults

Vaginal yeast infections

Human immunodeficiency virus (HIV)

Cancer treatments such as chemotherapy and radiation therapy

Medications such as steroids, inhaled corticosteroids, antibiotics 

Oral conditions that can cause dry mouth for those who wear dentures, smoke, etc. 
Symptoms of oral thrush
Symptoms of thrush in the mouth can come on suddenly. Signs of oral thrush may include:
Cottage cheese-like white coating in your mouth - These lesions may appear on your tongue, inner cheeks, gums, tonsils, and on the roof of your mouth

Raised, red lesions that may bleed if scraped or rubbed

Dry mouth or cottony-like feeling 

Painful burning sensation in your mouth

Difficulty eating or swallowing

Dry, cracked skin at the corners of your mouth

Loss of taste

Redness, irritation, and discomfort under dentures 

Infants may refuse or have trouble nursing or bottle feeding, as well as become irritable and fussy
Your baby can spread this infection to you when breastfeeding. Moms who develop thrush while breastfeeding may experience:
Red, cracked nipples

Shiny or itchy, flaky skin on the areola

Sharp pain in your breast or nipples during or between feedings 
Candida can also cause conditions like diaper rash and vaginal yeast infections. 
What are the different types of oral thrush?
There are several different ways oral thrush is classified:
How is oral thrush diagnosed?
Your doctor will diagnose thrush depending on where it is. For oral thrush, they may:
Inspect your mouth to look at the lesions/patches/plagues 

Examine a scraping of the lesion under a microscope

Perform a physical exam and review your medical history

Order blood tests to pinpoint any underlying medical conditions that can cause thrush in your mouth 
Treatment of oral thrush
Treatment options for oral thrush usually depend on the source and severity of the infection and your age and current health. 
Treating mild cases of thrush 
For mild cases of oral thrush, your healthcare provider will most likely recommend a topical antifungal medication, such as clotrimazole lozenges and nystatin. 
Options for more severe cases of oral thrush 
In severe cases of thrush, your doctor may prescribe an oral antifungal medication called fluconazole(Diflucan). Itraconazole(Sporanox) and posaconazole (Noxafil) are also options if you have an adverse reaction to fluconazole. 
Treatment for infants and nursing mothers
Sometimes thrush goes away on its own in children, but your baby may need mild antifungal medication in the form of drops or a gel. Always have them seen by their pediatrician right away to determine the best treatment option.
If breastfeeding, the doctor may prescribe an antifungal topical for your breasts to treat and prevent thrush from being transferred back and forth.
At-home remedies for oral thrush 
You can also try a few at-home remedies to help alleviate symptoms. (Always consult with your doctor first before starting at-home treatments)
Use probiotics to restore the good bacteria in your body. 

Do a salt water rinse - Mix 1/2 teaspoon of salt into 1 cup of warm water, swish around your mouth, and spit. 

Maintain good oral hygiene and throw away your toothbrush after the thrush clears up.
Ways to prevent oral thrush
Oral thrush prevention is key, especially if you are high-risk. 
Final thoughts
Oral thrush is easily treatable in healthy children and adults. If you have a weaker immune system, symptoms can be painful and treatment more complicated. 
See your doctor immediately if you or your baby show signs of thrush. Left untreated, especially in those who are immunocompromised, it can become a much more severe infection and spread to other parts of the body, like the esophagus, brain, and heart. 
At CareCard, our mission is to help make your prescription payments more affordable, saving members up to 85% on prescription drugs and medication. Learn how CareCard can help make your acid reflux medication payments more manageable.