Mar 18, 2021
What You Need to Know About Phentermine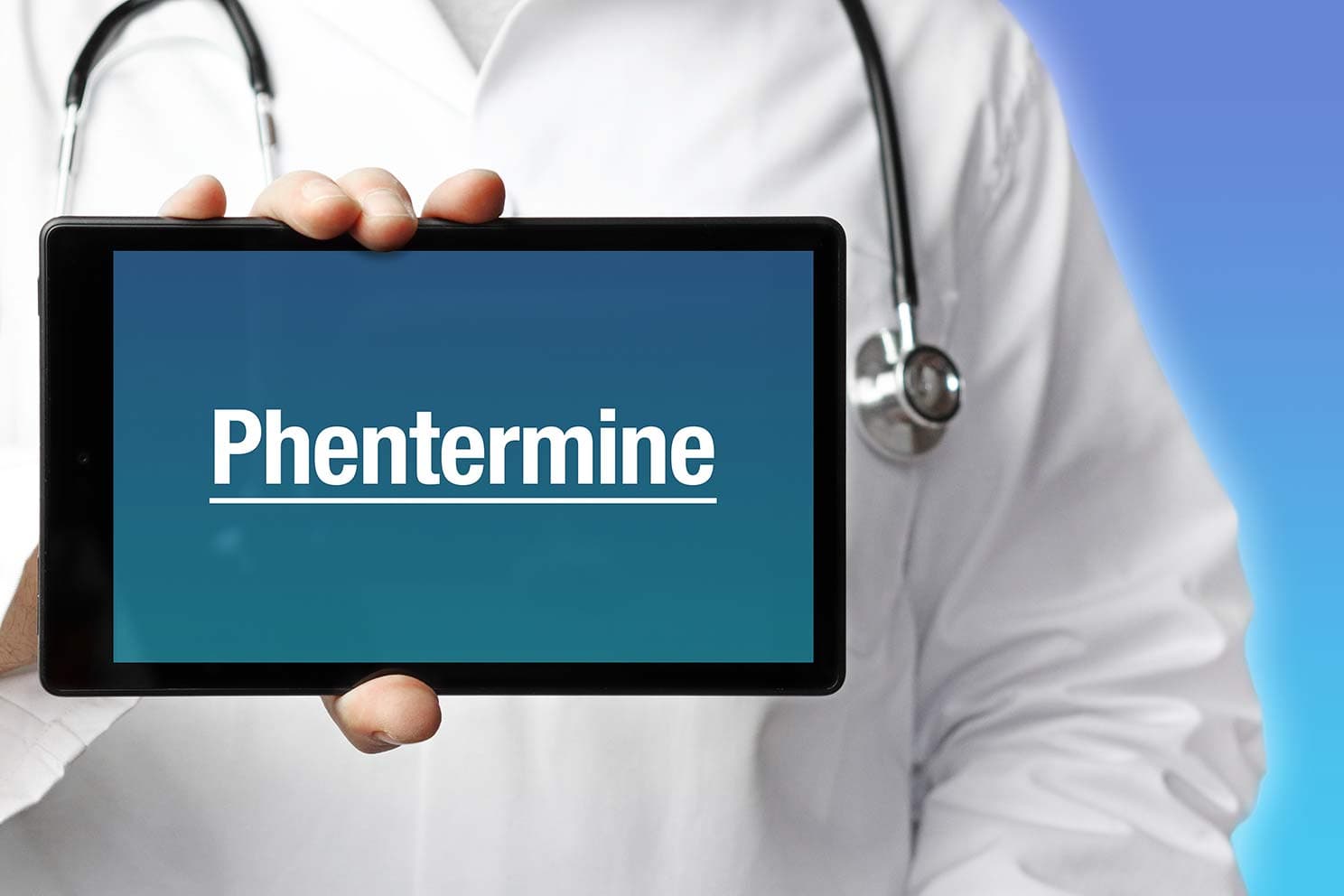 Obesity and weight-related medical problems are very common conditions in the U.S. with a high prevalence rate throughout the country. According to sources, over 70 million or 36.9 percent of adults in the U.S. are obese and 18.5 percent of children between the ages 2 and 19. Obesity is a major health issue that can increase the risk of many diseases including heart disease, diabetes and blood pressure, and unfortunately even possibly reduce life span as well.
If you or someone you know is struggling with obesity, weight issues, or weight-related health problems, the prescription drug phentermine which is used to treat obesity and help with weight loss may be your solution.  
We will break down everything you need to know about phentermine, including how it works to help with weight loss, how to take the medication and its common side effects to determine if this prescription medication could be right for you.
What is Phentermine?
Phentermine is a prescription medication that is known as an appetite suppressant and belongs to a class of drugs called sympathomimetic amines. You may also see it marketed under the brand names Adipex-P, Lomaira and Suprenza. It can also be found in combination medications for weight loss, such as Qsymia.
It is used under the guidance of a doctor in conjunction with other weight-maintenance strategies and lifestyle changes to help people lose weight. Losing weight can be extremely beneficial to health, helping to decrease the risks of heart disease, diabetes and high blood pressure.
How Does Phentermine Work to Help With Weight Loss?
As a "sympathomimetic" drug or stimulant, phentermine helps activate the sympathetic nervous system, the system in which your "fight or flight" impulses stem from. By activating the sympathetic nervous system, phentermine helps decrease or suppress appetite, limiting your caloric intake to help reduce overall weight gain. The drug may also help increase energy exertion of the body and help activate certain areas in the brain that affect appetite and weight gain.
How Do You Take Phentermine? 
Always be sure to first consult your healthcare provider before starting any new prescription medication. Under the guidance of your health care provider, make sure to follow the directions on the prescription label and as per the recommendations of your doctor.
Phentermine is available in tablets and extended-release capsules. It is typically taken by mouth once a day, 1 hour before your first meal or 1 to 2 hours after your first meal. The extended-release capsules are normally taken once a day before breakfast or 10 to 14 hours before bedtime. Make sure to swallow the medication whole rather than crushing, or chewing the tablets. Be sure to carefully follow the instructions of your doctor and aim to take the medication the same time everyday. 
You may develop a tolerance to phentermine due to its appetite-suppressing or stimulant effects in the body. Note that your doctor may adjust your dose as you take the medication to determine the dose that is best for you.
Phentermine is usually taken as a short-term medication, typically for a range of 3 to 6 weeks depending on how your body responds to the drug.
What are Common Side Effects of Phentermine?
Keep in mind that phentermine will be prescribed by your health care provider after he or she has assessed that its potential benefits will be of greater value to you than the risk of its side effects. It is not common to experience severe side effects from this medication. Side effects of phentermine include dizziness, difficulty sleeping or insomnia, dry mouth, irritability and stomach upset such as vomiting, diarrhea or constipation. As the medication may also increase blood pressure, be sure to track your blood pressure regularly and alert your doctor to any increases you notice. More serious side effects of phentermine include severe headache, difficulty speaking, seizure, weakness on one side of the body or change in vision. Consult your doctor if you experience any side effects.
Phentermine may be the right medication for you or someone you know who is struggling with obesity, weight-related issues and weight-related medical problems. CareCard can help make your prescription drug payments more affordable, helping you save up to 85% on prescription drugs. You can search for a phentermine coupon here and learn how CareCard can help make your prescription medication payments more manageable.