Dec 02, 2021
Which COVID booster shot should you get?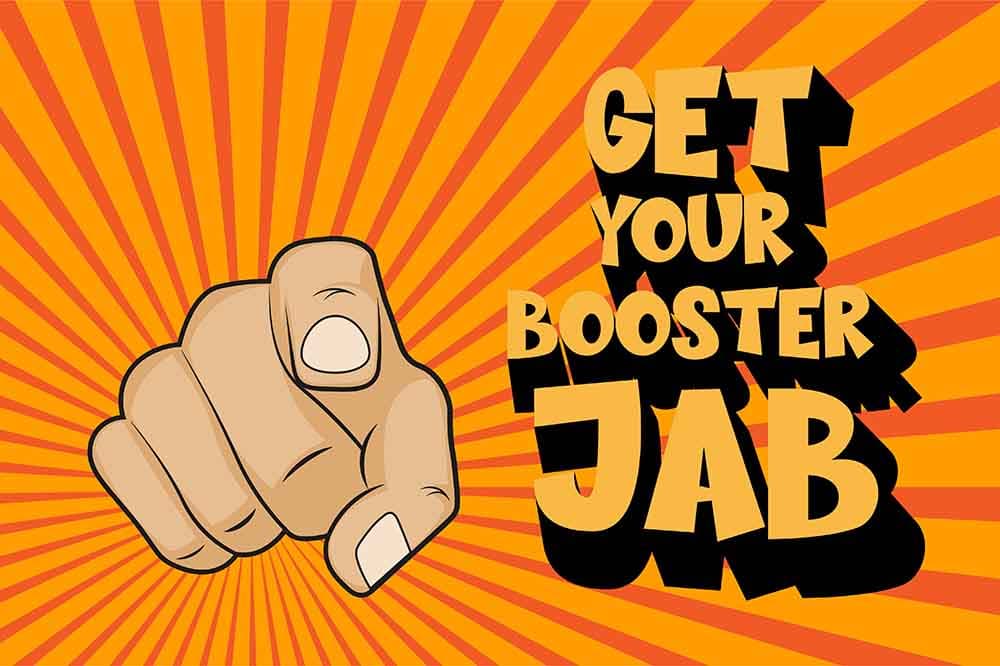 Public health authorities will encourage you to get any Booster that is available.  With Omicron in 17 states and growing, speed is important and appointments are becoming harder to get. All will significantly decrease your chance of death or hospitalization. However, should you have a choice, there is a more discerning view which helps you match your choice of booster shot to your demographics and previous vaccination.
In recent months, the U.S. Centers for Disease Control and Prevention (CDC) has made recommendations for people to receive the COVID booster shot following the U.S. Food and Drug Administration (FDA) authorizing the use of the booster. 
With the news of the booster being available, it brings up a lot of questions. 
Do you need a booster? What are the possible side effects? Which COVID booster shot should you get? Can you mix and match vaccines? With the help of Dr. Bob from CareCard, we put together this guide to help you decide what is right for you. 
Always consult with your physician about any current concerns or health issues. 
What is a COVID-19 booster shot?
A booster is an additional dose of a vaccine given after the original shot(s) to help people maintain their immunity level longer. Many vaccines' protection abilities begin to decrease as time goes on. Therefore, a booster is administered after the immunity from the initial doses naturally wears off.
Side effects of COVID booster shots
Reactions reported so far from the COVID booster have been similar to side effects from the first and second vaccine doses. These side effects include:
Swelling, redness, and pain/soreness at the injection site

Fever

Body aches

Headache

Tiredness/fatigue

Muscle pain

Chills

Nausea
Though rare, serious side effects may occur with any medication or vaccination. If you experience a severe allergic reaction, including rapid heartbeat, difficulty breathing, swelling of the throat, or a generalized rash or hives, you should seek medical treatment right away.
COVID-19 boosters available
The FDA has approved all three vaccines, Moderna, Pfizer, and Johnson & Johnson, as a booster in people ages 18 and older. The following recommendations have been made:
Moderna or Pfizer COVID-19 booster shots should be administered six months after the initial two-dose series.

Those who received the one-dose Johnson & Johnson vaccine should receive a booster two months after the primary shot.
What brand booster should you get?
While your healthcare provider can't make recommendations, you may choose which COVID-19 booster shot you receive.
The FDA and CDC have allowed for a mix-and-match approach to the booster, enabling people to choose a different vaccine than the one they started with.
Young men should be cautious with Pfizer & Moderna boosters
Cases of myocarditis and pericarditis have been reported from the mRNA vaccines (Pfizer and Moderna). Myocarditis causes inflammation of the heart muscle and pericarditis causes inflammation of the outer lining of the heart.
Those with myocarditis and pericarditis often experience:
Chest pain

Shortness of breath

Fast-beating, fluttering or pounding heart
 The Vaccine Adverse Event Reporting System (VAERS)shows that these reactions most often occur in male adolescents and young adults after receiving one of the mRNA COVID-19 vaccinations. 
Women under 50 should be cautious with Johnson & Johnson boosters
The Johnson and Johnson vaccine has been linked to thrombosis with thrombocytopenia syndrome (TTS), a serious but rare event that causes blood clots with low platelets.  
According to the CDC, this adverse event from the Johnson and Johnson shot affects about 7 per 1 million vaccinated women between 18 and 49 years old. Therefore, women younger than 50 are at a higher risk of TTS and should be more cautious. 
Get an mRNA booster if you had Johnson & Johnson 
Many healthcare professionals recommend getting an mRNA booster if you get the single-dose Johnson and Johnson vaccine. This recommendation comes after a recent study done by the National Institute of Health Studies showed an increase of antibodies in those who got a Pzifer or Moderna booster after the initial shot of J&J. 
Final thoughts
Boosters are now available for adults 18 and over across the United States at retail pharmacies, mobile vaccination clinics, and state and local vaccination sites. 
At CareCard, we are passionate about helping make your prescription payments more affordable, saving members up to 85% on prescription drugs. Learn how CareCard can help make your medications more affordable.