Mar 17, 2023
Zoloft: 5 Benefits You Need to Know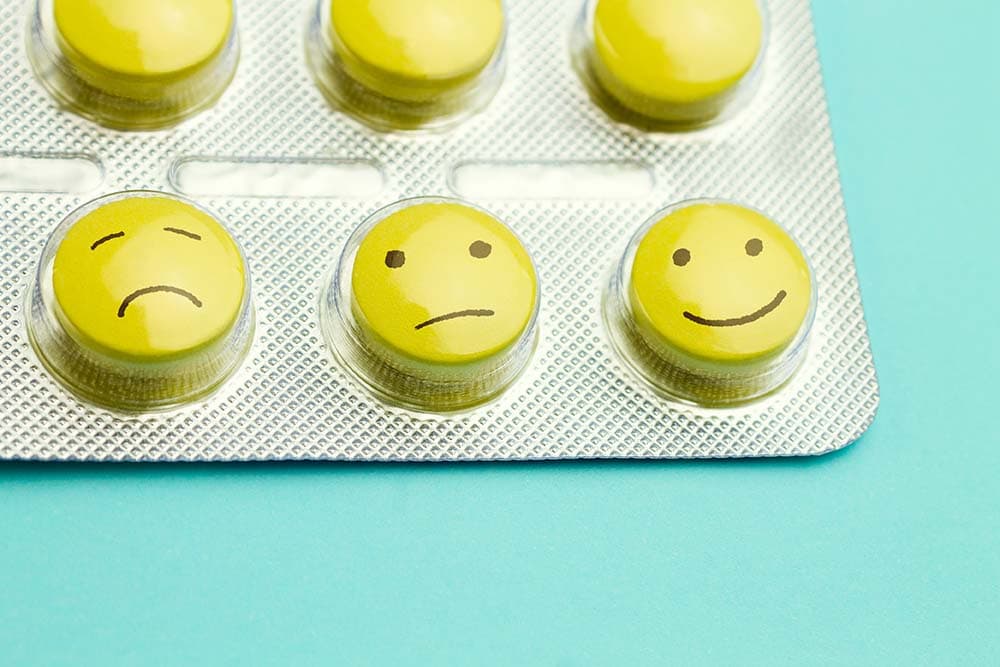 Zoloft is an antidepressant medication approved to treat depression, panic disorder, obsessive-compulsive disorder (OCD), post-traumatic stress disorder (PTSD), premenstrual dysphoric disorder (PMDD), and social anxiety disorder. 
Belonging to the selective serotonin reuptake inhibitors (SSRIs) group of drugs, Zoloft increases serotonin levels in the brain, which helps balance moods. This medication can be very effective in managing these conditions. 
Understanding all the benefits of Zoloft can help you decide if this antidepressant is right for you. 
Find the lowest price for Zoloft here and get free instant savings coupons for your local pharmacy here.  No insurance or sign up is required.
What are the benefits of Zoloft? 
Reduce symptoms related to many mental health conditions 
The primary benefit of taking Zoloft is that it can help reduce symptoms of depression, OCD, PTSD, and other mental health issues. In clinical trials, Zoloft was found to be effective in treating both depression and anxiety.
It can also help reduce the frequency and intensity of panic attacks by decreasing anticipatory anxiety. Furthermore, Zoloft has been shown to improve the quality of life for people suffering from depression or anxiety disorders by increasing their ability to engage in activities they enjoy, such as socializing and exercising. 
Frequently used "off-label"
Zoloft is also commonly prescribed as an "off-label" treatment for several other medical conditions such as premature ejaculation (PE), neuropathic pain, migraine prevention, neurocardiogenic syncope, vascular cognitive impairment, binge-eating disorder, and bulimia nervosa. 
Off-label is the use of a prescription drug for other medical diseases and conditions other than what has been approved by the FDA. Doctors commonly prescribe off-label when there is scientific evidence of the effectiveness and safety of a drug for a specific indication. 
Fewer side effects compared to other antidepressants 
Another potential benefit of taking Zoloft is its fewer side effects than other antidepressant medications. Common side effects include nausea, insomnia, headache, diarrhea, and dry mouth. These side effects are usually mild and tend to go away after a few weeks as your body adjusts to the medication. 
Other antidepressants can increase the risk of severe side effects, such as weight gain, sexual dysfunction, or even suicidal thoughts. It's critical to note that while very rare, Zoloft can also have these adverse reactions. Seek medical attention right away if you experience any of these. 
If you or a loved one is experiencing suicidal thoughts, contact emergency services immediately by dialing 911 or 988
Zoloft is considered low-risk for addiction compared to other types of drugs used for mental health conditions. For example, benzodiazepines like Xanax, used for the short-term treatment of anxiety and panic disorders, have a high potential for abuse and dependency.
Costs
Zoloft is available in a generic form (Sertraline Hydrochloride). Many insurance plans and Medicare cover the cost of generic medications, so depending on your plan, you may only be responsible for the copay. 
If you don't have insurance or want to compare costs with and without your insurance, CareCard is a pharmacy savings card that can help reduce the costs of Zoloft and thousands of other medications. 
Final thoughts
While Zoloft has many benefits, including treating depression and anxiety disorders, everyone is different. What works for one person may not be the best option for another. Before taking Zoloft, you should discuss your health and medication history with your doctor.
At CareCard, we are passionate about helping make your prescription payments more affordable, saving you up to 85% on prescription drugs and medications. You can search for a medication coupon here and learn how CareCard can help make your medication payments more manageable.